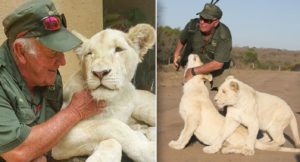 South African Conservationist Mauled To Death By 2 Beloved White Lions While Playing With Them
A well-known conservationist that took care and raised 2 extremely rare white lionesses since they were cubs was mauled to death by one of them.
West Mathewson, the victim, unlocked the cage of the lions so he could take them out for a walk when one of the animals turned on him and mauled him to death.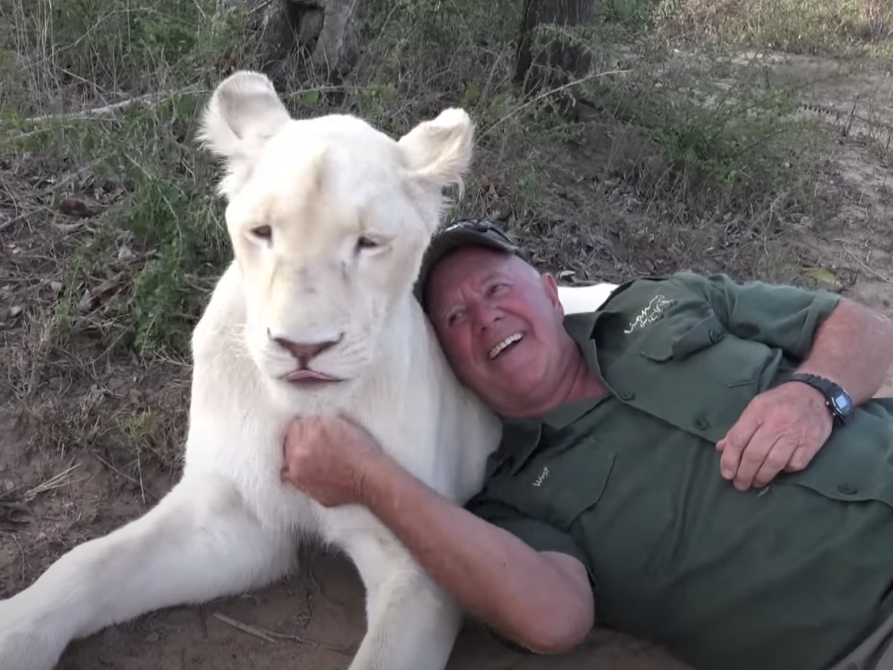 The incident happened at the Lion Treetop Lodge – which is located near the town of Hoedspruit, around 280 miles northwest of Johannesburg.
The Lion Treetop Lodge is a well-known safari and lodge.
According to reports, Mathewson was playfully wrestling and playing with Demi and Tanner, the 2 white lions, when one of them turned on him.
65-year-old Gill, the wife of Mathewson, tried to save her husband, however, it was too late as the lioness had inflicted fatal injuries.
Mathewson passed away while he was en route to the hospital.
Tehri Fergusson, the daughter-in-law of Mathewson, said that his death could have been a result of a very rough play.
She added:
We will only know why he died when we have the results of the autopsy. We have to realise, West was not as young as he thought he was. We are still not sure what actually happened but there was very rough play.
After the attack, the animals were tranquilized.
The incident happened on August 26, 2020.
Demi and Tanner have been moved to another game lodge, they will be released into the wild later.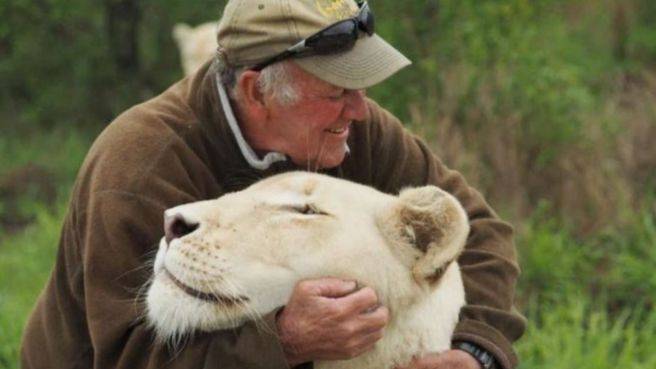 This is not the first time something similar had happened in the lodge.
In 2017, the same animals attacked a farm worker, who passed away, at the Lion Treetop Lodge.
Our thoughts and prayers are with the family of the victims, may their souls rest in peace.