Stray And Heartbroken Dog Found Crying After Being Painted Green By Heartless Vandals
A poor homeless puppy in Petaling Jaya, Malaysia, was found crying after being painted green by heartless vandals.
According to reports, the homeless dog was sick and in a bad condition when being spotted by a kind bystander.
Shazreen Othuman, a kind human, said the poor puppy had nothing to eat and nobody to care for him when it was found.
Othuman shared images of the poor dog on social media and asked help so it could get treated.
The story went viral on social media and local animal rights supporters got angry after finding of the horrible story of the homeless pooch.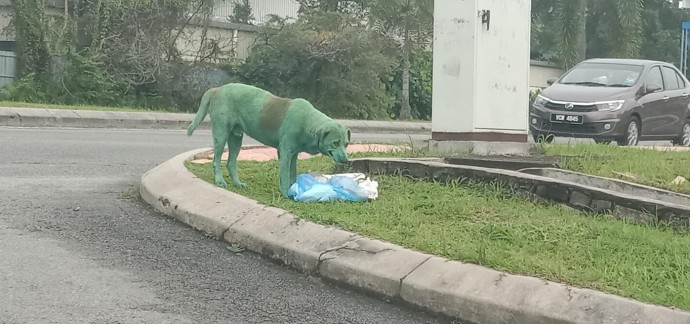 Eventually, the puppy was rescued and was taken off the streets.
The puppy was later taken in by a volunteer, who gave him a fresh bath and removed all the paint that was present on its skin and fur.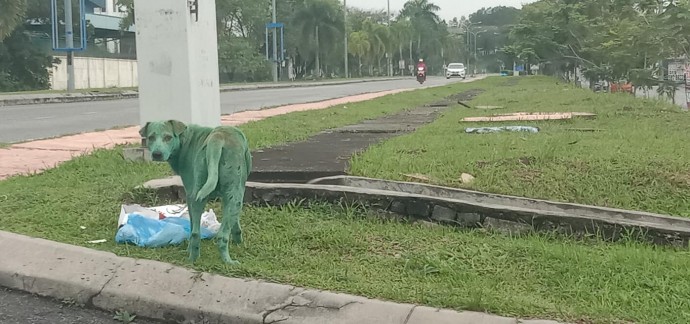 Luckily, the puppy got help right on time as the paint that was present on its skin could have killed the dog.
The people that did the horrible act are being searched by the local authorities.
If found guilty by a court, the perpetrators could face up to three years in a Malaysian prison.