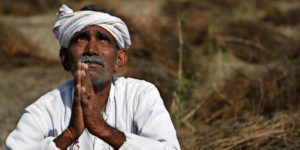 Maharashtra Government Says More Than 12,000 Farmers Committed Suicide From 2015-2018
On June 21, 2019, the Legislative Assembly was informed by the Government of Maharashtra that more than 12,000 farmers committed suicide in the state from 2015-2018.
The government of Maharashtra said that 12,021 farmers committed suicide from 2015-2018, but only 6,888 cases were eligible for the aid that is given out by the government of the state.
As of this date, 6845 farmers have received financial assistance of Rs. 1 lakh each.
This year alone, 610 farmers in Maharashtra have committed suicide, these numbers were gathered on a 3-month stretch, from January to March 2019. But, only 192 farmers were eligible for financial assistance.
Relief and Rehabilitation Minister Subhash Deshmukh said that 182 families of the farmers have received financial compensation.
Minister Deshmukh added that the remaining cases are still being checked if they are eligible for the financial aid.