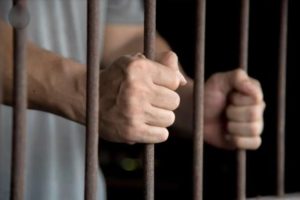 Christian Sentenced To Death In Pakistan For Refusing Request To Convert To Islam
A Christian man has been sentenced to death in Pakistan for sending "blasphemous" messages to a former supervisor at work and after he refused a request to convert to Islam.
37-year-old Asif Pervaiz has been in Custody since 2013 for allegedly insulting Islam.
He was found guilty in Lahore on Tuesday, however, he denies doing anything wrong.
Asif said that he quit his job at a hosiery factory, and after that, Muhammad Saeed Khokher, his supervisor, tried to force him to convert to the religion of Islam.
Asif says that he refused to change his beliefs and was accused right away of sending blasphemous messages about Islam to his boss.
During an interview with Al Jazeera, Saif-ul-Malook, the lawyer of the victim, said:
The complainant was a supervisor in a hosiery factory where Asif was working under him. He denied the allegations and said that this man was trying to get him to convert to Islam.
Asif will be appealing his sentence of a 3-year prison term and a fine of Rs. 50000 (Pakistani) for misusing his phone to send the derogatory text messages.
After serving the jail time, Asif would be hanged by his neck till he passes away.
Asif said that he was confronted by his boss after he quit his job at the factory.
However, the boss of Asif denies that he wanted the man to convert to the religion of Islam.
Ghulam Mustafa Chaudhry, the lawyer of Khokher, said:
He has taken this defence after the fact, because he had no other clear defence. That's why he accused him of trying to convert him.
The lawyer of Chaudhry said that there are other Christians working at the factory and none of them had to say something about Khokher.
In Pakistan, there are laws that carry a death penalty for people who insult the Prophet Muhammad, Islam, the Quran, or certain holy people.
One of the victims of this is Asif.