Food Truck Owner Gets £40,000 In Donations After Trailer Was Burned Down By A Racist
David OlaLekan Kamson, a businessman, was running a food trailer just a couple of days ago, but one day everything changed when a racist decided to burn down the thing that he loved to do.
The police are currently treating his case as a "racially aggravated attack".
According to LADBible, David invested £3,000 on the catering truck and had to pay £430 in order to move it from Kent to Moston in Manchester this year.
David told the news agency that he spent 4 years saving that money.
According to the GoFundMe page that he had set up, he just wants to support his family and cater to his community.
On September 21, 2020, David said that a man drove past him hurling racial abuse.
The racist man reportedly said:
Black immigrants come in Moston to do business like they own it.
When David went to his local post office on September 23, 2020, he was notified that an arson attack had taken place.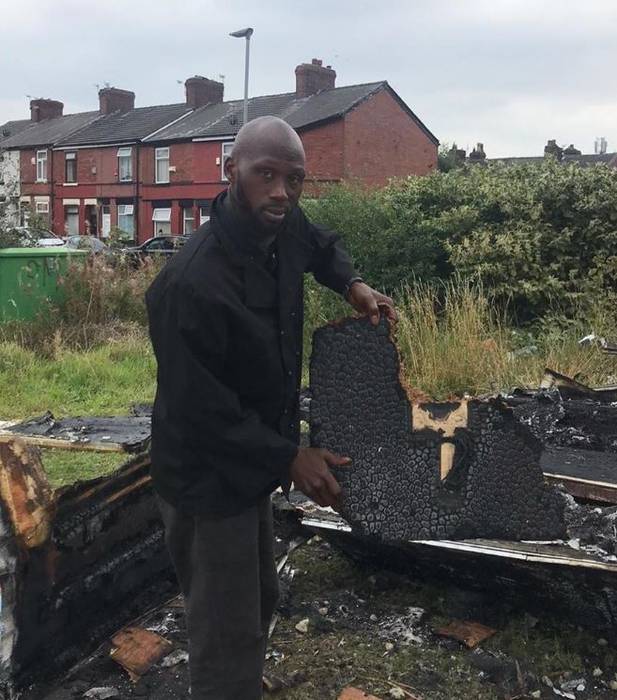 Now, the local community and beyond may have given David a reason to smile again because it only took the man 1 day to raise £40,000.
The money that he raised is enough to get him back on his feet and help out other people in his community.
David, who currently lives in Moston, Manchester, has now thanked everyone that donated money to him.
He said that he was devastated when he saw his food truck burned to the ground.
In a video that he posted on his GoFundMe page, he thanked all the people that donated money.
He said:
Thank you all for donating over £40,000 in less than 24 hours. Wow. God bless you all. I am going to promise you one thing… I'm going to promise that the money from the community will serve this community back. I will make sure I provide good and better quality service and food to you people, and I will also make sure that people who cannot get much can come to me and I will feed you. Peace and love, we spread it all. Let love be your guidance, don't let racism take over anything. Just preach love and show love.
LADBible got a statement from the spokesperson of the Greater Manchester Police, where they revealed information about the incident.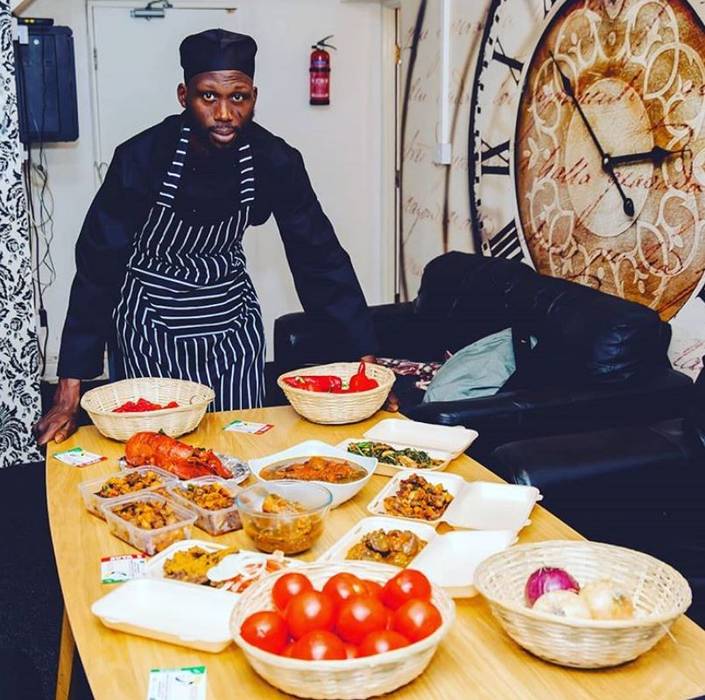 The spokesperson said:
Police were called by the fire service at around 1.50am on Tuesday 22 September 2020 to a report of a fire involving a mobile catering kitchen on Pym Street, Moston, Manchester. There were no reports of injuries. The incident is being treated as racially aggravated criminal damage. Anyone with information should call police on 101 or the independent charity Crimestoppers on 0800 555 111.
Good things happen to people that wait and work hard, here's to David performing better in the future!