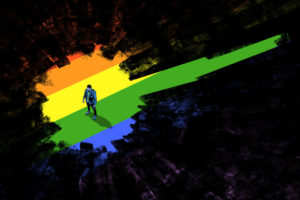 Germany's Cabinet Approves Ban On Gay And Transgender Conversion Therapy For Minors And Adults
Germany's cabinet has placed a ban on gay conversion therapy for minors after the cabinet found out that the practice has no scientific basis and often causes psychological harm to minors who are undergoing the therapy.
The approval brought Germany one step closer to place a ban on conversion therapy, which is targeting gay and transgender people.
Chancellor Angela Merkel's cabinet also approved the ban on conversion therapy with adults who have diminished decision-making capabilities.
Advertisements for conversion therapy services have also been banned in Germany.
Steffen Seibert, the spokesperson for Chancellor Angela Merkel's, said, "The government's goal is to protect people's right to sexual self-determination."
The government of Germany said anyone who is found violating the ban could face punishments such as fines and even prison time.
The bill will be presented to the lower house of Germany.
If the bill gets passed on both houses of parliament, advertising or offering conversion therapy is going to be punishable by law.
According to reports, around 2,000 conversion therapies take place in Germany every year.
Health Minister Jens Spahn said, "Homosexuality is not an illness, therefore the word 'therapy' is already misleading."
Spahn added, "This so-called therapy makes people sick instead of well."