Whipped Until He Collapses: Child Rapist Gets 169 Lashes In Indonesia As Punishment Under Strict Sharia Laws
A convicted child rapist was whipped until he collapsed in the Indonesia city of Banda Aceh.
The pedophile, who has been identified as Roni, was sentenced under the strict Sharia laws in the province, said reports.
The man was supposed to be hit 169 times with a rattan cane, but he fell down 52 strikes, which means that he would have to go do it again.
He was whiplashed in a public building.
Medical examiners ruled that he was unfit to continue, which means that he will be beaten a second time.
Before being whiplashed, Roni served 6 months in jail.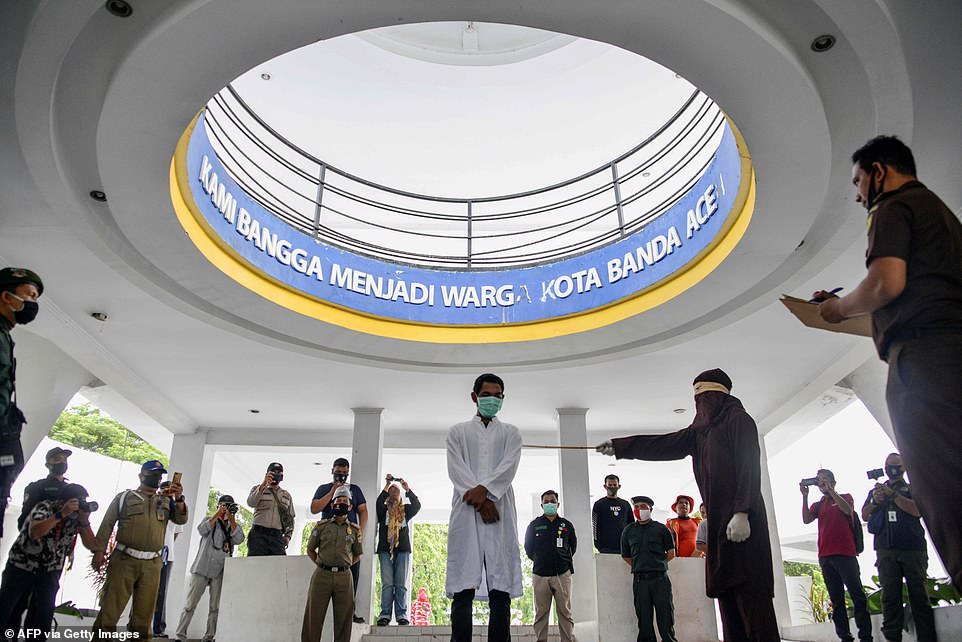 He originally had 175 lashes, but the 6 were removed as he had spent 6 months behind the jail.
One of the medics that were present at the scene during the whiplashing said:
When he was lashed 52 times, he was found on his right back there were heavy blisters, if he continued and was hit by the same beating, the blood vessels could burst and bleed. It is better if we postpone it until the recovery is good and the convict can be punished again.
Roni was whipped alongside 5 people, who had been sentenced to get 8 lashes of the cane due to their bad gambling habits.