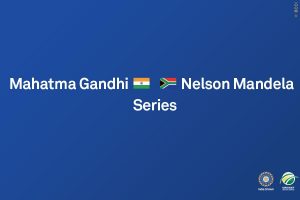 BCCI, CSA announce Mahatma Gandhi-Nelson Mandela series
The respective cricket boards of India and South Africa – The Board of Control for Cricket in India (BCCI) and Cricket South Africa (CSA) have announced that they will title all their future bilateral series between the two countries as "The Mahatma Gandhi-Nelson Mandela Series," a press release by the BCCI said on Monday. Both the boards have gone ahead and named the Test series between the respective countries as the 'Freedom Trophy,' which is dedicated to Mahatma Gandhi and Nelson Mandela.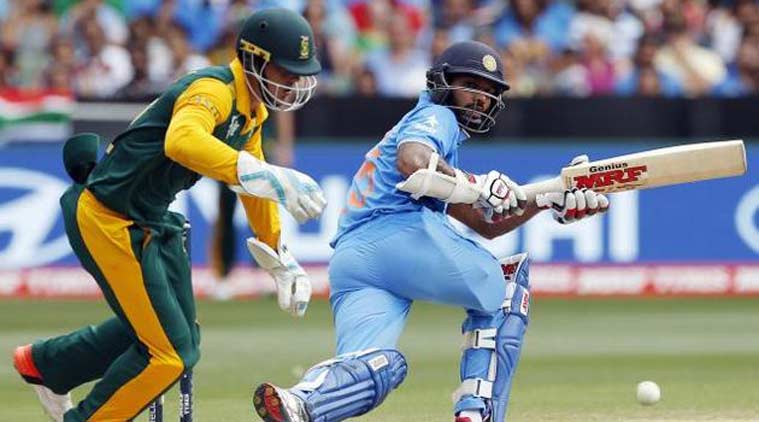 "The struggle for freedom has been the common thread between our countries. Mahatma Gandhi and Nelson Mandela liberated our nations with non-violence and non-co-operation as their weapons which have inspired the world, to adopt and achieve their goals in a peaceful manner. We dedicate this trophy to Mahatma and Madiba, the guiding souls of our nations." BCCI President, Mr. Jagmohan Dalmiya was quoted as saying.
BCCI-CSA title bilateral series – The Mahatma Gandhi-Nelson Mandela Series:
Hon. Secretary, Mr. Anurag Thakur, said, "The Test Series has been christened as the 'Freedom Trophy'. Freedom for which Mahatma Gandhi and Nelson Mandela sacrificed their lives and thereby allowed a nation to be born free from years of bondage and suppression."
"BCCI, on behalf of every citizen of our country is able to pay tribute to these great leaders by naming the series after them and appeal to each and every citizen of our country to imbibe their ideals and follow the path advised by them," he added.
CSA President, Mr. Chris Nenzani said, "The revered names of Mahatma Gandhi and Nelson Mandela leave us with a huge responsibility to live up to the legacies they have left us. Above all else they stood for doing the right thing and persevered at great personal cost to achieve freedom for their country regardless of how long it took them."
CSA Chief Executive, Haroon Lorgat said, "For the people of both our countries there is no greater duty than to uphold the ideals of both Mahatma Gandhi and Nelson Mandela. As cricket loving people we must fight hard to win on the field of play but never forget to do battle in the spirit of these two great men." Lorgat further said, "Naming all future bilateral series between our two countries after Mahatma Gandhi and Nelson Mandela is eternal news for our people and cricketers and I would like to thank the Nelson Mandela Foundation for their support."
"India has really warmed up to the idea of making a sort of an icon series between South Africa and India. So we will play four Tests in India and they will come back in 2018 and will play the equivalent. We want to style it as the Mandela-Gandhi series. We are working on that now to develop the details of the icon series," Lorgat said earlier.
South Africa is scheduled to tour India from October 2 onwards. The tour comprises 3 Twenty20 Internationals, 5 One-day Internationals and 4 Test matches (Full Schedule).