India vs South Africa: Chris Gayle believes Virat Kohli and his Men are Difficult to beat at home
India will host South Africa for four test match series 2015. The 1st test match is scheduled to play in Mohali from November 5 to 9. Indian Team, which has lost the T20 and the ODI series against the visiting South Africans will be looking forward to make amends under the command of Virat Kohli in the first Test.
MS Dhoni believes the results for both the T20 and ODI series losses will not bother the men in blue and Test matches are a completely different affair. However, India registered a historic series after defeating Sri Lanka after a gap of 22 years. The India team, under the leadership of Virat Kohli, played good in the Test series.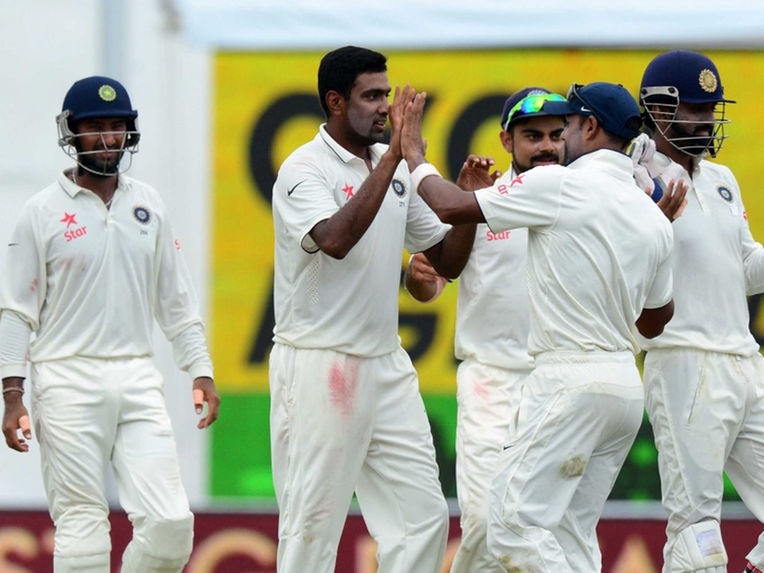 Chris Gayle believes that it is very difficult to beat India at home as rival batsmen are much better equipped to tackle slower tracks due to their exposure during the last Indian Premier League (IPL). Chris Gayle said on Monday that the upcoming four-Test match series between India and South Africa will be highly competitive, but the hosts can no longer rely on their spinners to get the desired results.
"They are home and it should be even-stevens to be honest with you. It is very difficult to beat India at home regardless of whatever may have happened in the last ODI series. South Africa are a confident side as well. But, in the last Test series India played was outside and they won. So, at home they should do actually better." Source quoted Gayle as saying.
The result of the series may be depending on the performance of the three spinners such as Ravichandran Ashwin and Amit Mishra. The stats certainly back that, with Indian spinners (132 in 10 Tests) taking far more wickets than the pacers (28) in the last three years at home.
"I think they have quality spinners here in India to be honest with you. Things might not go according to plan and lot of questions might be raised but they have quality spinners here for sure," added Gayle.  He also said that "South African players have played a lot of cricket in India, courtesy the IPL.
However, India is sweating it out regarding the fitness of Ashwin, who suffered a side strain in the first ODI against South Africa. Ashwin has been out of action ever since, but currently the spinner is training with the team.
"South African players will feel at home playing pace and spin. These guys have played a lot of cricket in India, courtesy the IPL and they know the conditions very well, especially their bowlers. They also know how to bowl on Indian wickets. They know about the pitches. Similarly, batsmen know about their opposition bowlers. All this will certainly help them a lot," Gayle said.
The Indian seamers including Umesh Yadav and Ishant Sharma, should also play their part in the Test series. Whereas Ishant Sharma will not feature in the first Test due to suspension.