World Chess Championship: Magnus Carlsen Beats Vishwanath Anand and Retains Title
Former World Chess Champion Vishwanath Anand and challenger to World Champion in chess Magnus Carlsen was defeated in game 11 by the title defender Magnus Carlsen. The battle of chess championship began with a tough fight between the two legendary players of chess with equal scores while it turned to be unfavorable game for the former chess champion Vishwanath Anand from India.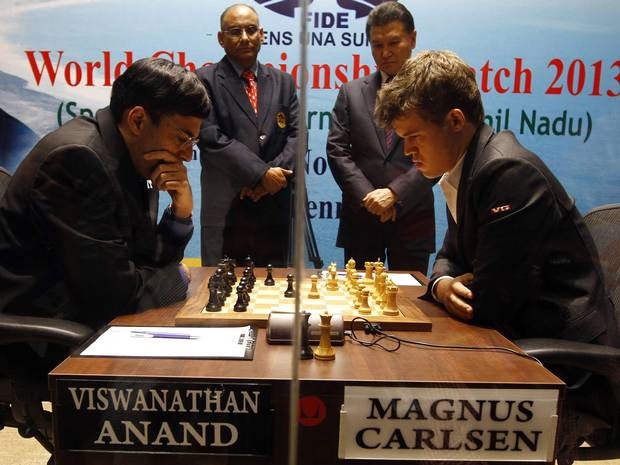 Defending world chess champion of chess Magnus Carlsen asserted his domination and ascendancy over former world champion and challenger Vishwanath Anand for the second year the second year in running as the Norwegian retained his World Championship title after defeating the Indian Challenger in the 11th game, in Sochi, Russia on Sunday. The game which was played by both the ace players was closed and came to an end with the Norwegian Magnus Carlsen closing the 12- game match with a 6.5-4.5 score which was best of twelve. Both the players have been competing with each other since past two weeks which was a mental fatigue course for both the individuals.
Norwegian World Chess Champion Magnus Carlsen in a media interaction conveyed his happiness and victory speech as stating "Today was one of the toughest days of all, but I'm so happy I was able to push through. I played it quite forcefully and he didn't have any chances." Former world champion Vishwanath Anand played well in this year's game as last when the tough fight was being played here in Chennai it took 10 games for Carlen to unseat his opponent Viswanath Anand. In fact during the initial few games Carlsen was uncomfortable and lost initial games although he made a good comeback and defeated Anand. Anand said that "My nerves were the first to crack the game" in a media interaction and after having three straight draws in the game Anand said that "I have to admit in this match—all things taken into account—he played better."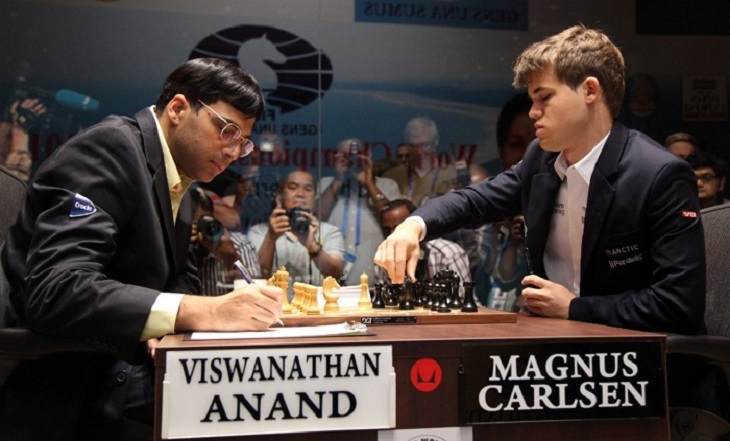 Vishwanath Anand's Strategy Went Wrong
It was a close fight for both the champions and experts and where there has been lot of lessons to be learnt by both the players as compared to their past game Anand exhibited his best and was good at the game as compared to the previous one. Few of Anand's strategy like staying hooked up till 12th game with draws went wrong and made him to lose a game. On the other hand, Magnus Carlsen he played well and was good at scoring and making his way back to win after few draws and lose. Anand made fewer mistakes than Carlsen and some even opined that the Indian had better chance in the 11the game eventually plotted the downfall for the Indian Vishwanath Anand however regretted his decision to sacrifice a rook for a minor piece. At the end of the match former world chess champion confessed that Magnus Carlsen's nerves held better in this match and he took all things considered and did better.  I did not something better and some things worse.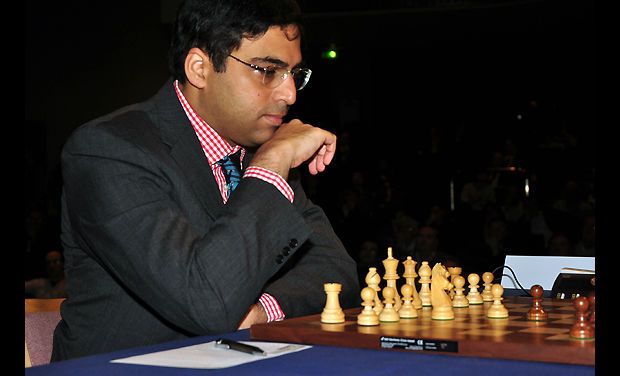 As per the experts in the chess game there were few radical statements that Vishwanath Anand had best of his chances and opportunities which were not capitalized and implemented and played aggressively in Sunday. Anand in a post-match conference said that "It was a nervous decision and wasn't thinking very clearly. I played much better…did much better with white (pieces), certain things went much worse." Both players said it was a tougher match than the one at Chennai a year ago, where Carlsen dethroned Anand as the world chess champion. Carlsen said no one had expected him to make such an early comeback as the challenger to the world title within a year of the loss in Chennai. Congratulations Magnus Carlsen and we wish you Vishwanath Anand you could make that next year from now.