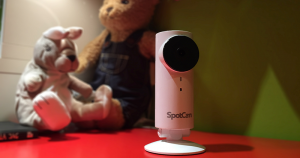 Cloud Camera SpotCam For Residential Monitoring And Security
Home security landscape is emerging with cameras, which claim to monitor your possession and family on the go. Imagine having cameras installed in the driveway, or home office and the power to access it from remote places on mobile is a great way to keep an eye.
Suspicious people having cloud based home monitoring camera network installed can fend off their skeptical fears. Cameras can be placed in specific areas and get them linked to your Smartphone via cloud network. This kind of set up was unimaginable a decade ago, but all thanks to the developers working persistently to bring touch and smart technology.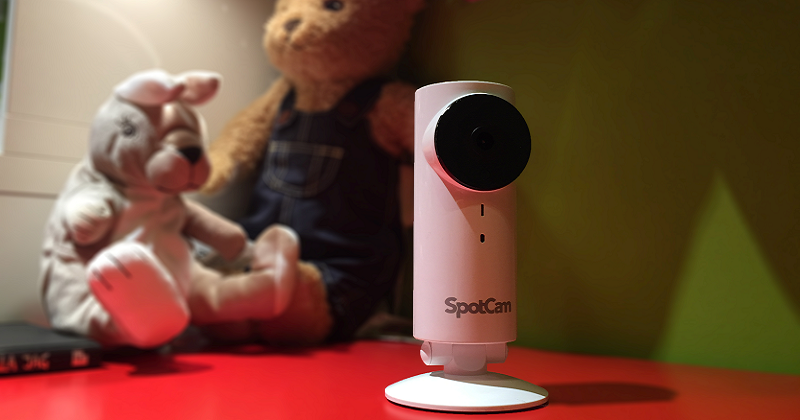 About SpotCam
SpotCam is a remote cloud based monitoring service. Setup process is simple and user interface is neat and easy-to-use. Camera can be configured and connected with Smartphone or computer to access live video feed. Increase in competition has allowed everyone to get this technology, at an affordable price.
Design and structure
SpotCam structure is sturdy and the HD camera is fixed on a solid stand. Wall mounting is also allowed. AC adaptor is equipped with 10 foot cable, which permits the user to place this unit at a convenient location.
SpotCam is available in two versions
1. SpotCam HD – Indoor version includes white plastic body
2. SpotCam HD Pro – Weather proof version is intended for both indoor/outdoor usage
3. SpotCam HD Eva – Indoor version with Pan/Tilt ability for 360 degree monitoring
Camera is surrounded with lens featuring IR LED for night vision and microphone (below it) and speaker for two-way audio. A pivot is also provided to tilt camera, as per user's need. Rubber base is non-slippery ensuring that the SpotCam unit sits firmly in its place.
Specifications and features
Video recording – 720 HD at 30 frames per second
H.264 codec
Tilting angle or field of view 110°
Speaker and microphone (two-way communication)
12 high powered LEDs for quality night vision
Bank level SSL encrypt security system for live video feeds
Working & performance
Setting the device takes just 5 minutes, if instructions from its Quick Start Guide are followed properly. Connect the unit to a Wi-Fi network and power output. Keep it connected, all the time. At the back, switches are to be turned on for power and Wi-Fi connection. Place it at preferred location. Now, you will have to establish remote video feed aspect.
Create an account on SpotCams official website to access camera from anywhere. On free cloud recording package, you will be able to view live video feed and get 24 hours continuous cloud recording for playback. If you pay for premium plans, then this limit extends from 3 days to one month.
You will see the list of cameras on the web interface clearly. Click on the preferred one and see an extended view from the same. SpotCam allows configuring the unit to send email notifications for audio event detection or specific motion. Free mobile apps can be downloaded for free from respective app stores.
Time lapse is another appealing feature that allows you to select a period and take an interval from live feed. During days, images can be clear and sharp, but during nighttimes, with poor lightings, video quality can change, but SpotCam delivers its best.