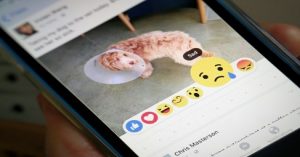 Facebook Is Finally To Introduce 'Dislike' Button But Its Not Exactly What You Thought
World's largest dependable social network has finally introduced highly speculated 'dislike'  button along with many another eye catchy and trendy expressive emoticons. Earlier users were availed with only one emoticon 'Like' to expressive view over the posts of their dear ones and the celebrities they follow and had to text other expressions of them in verbal language as a comment.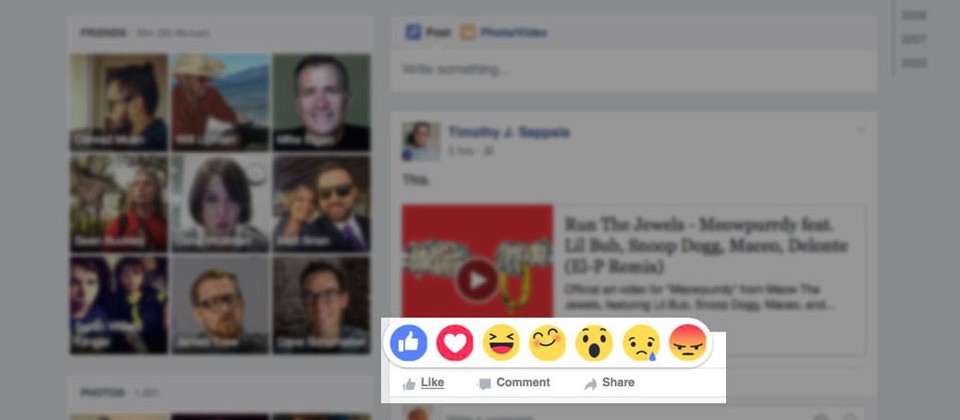 Mark Zuckerberg Team Winning Hearts of Millions Across Globe with New Emoticons
Facebook has published prototypes of the emoticons as an experiment on Thursday is harnessing accolades from a majority of the users with the new features in addition to the like button. Facebook's new emoticons range from standard thumbs-up Like button to "Love," "Haha," "Yay," "Wow," "Sad" and "Angry."
Initially, this feature of Facebook has been rolled out in a few very few nations while sources adding in that it would be rolled out to all users by this weekend. Founder and CEO of Facebook, Mark Zuckerberg earlier hinted during the month of September that they are looking ahead add few more expressions and emoticons to existing 'Like' button as suggested by users many a times.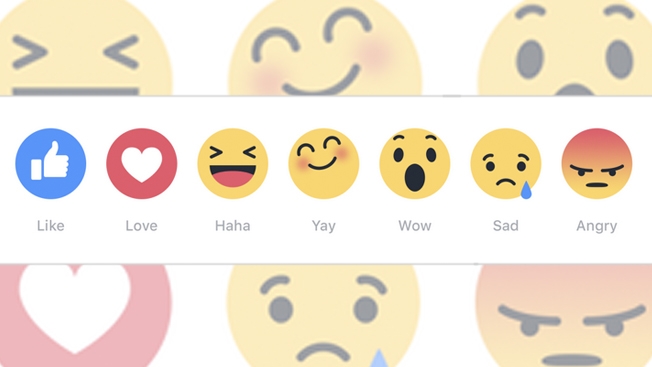 He affirmed that addition of few more emoticons to the standard 'Like' would allow users to express their views and opinions over a post comprehensively. Facebook will rolling out this pack of six reactions exclusively only in two markets only, Spain and Ireland initially before making this feature available for rest of the users across the globe.
 Why Only Spain and Ireland to Get Facebook Reactions Initially?
Director of Products of Facebook disclosed the main reason behind making this feature available for Spain and Ireland users initially because both the nations have largely national user bases without extensive international friend networks which would work better as closed test groups for them.
Added to this Ireland is English speaking nation while Spain being a non-English speaking nation would allow Facebook to examine how well the wordless emoji play with non-English users. Users across the globe in various nation would be able to start seeing the largely national user bases without extensive international friend networks.
Yet to Come Features of Facebook for Users
Sources add in that social media is also looking ahead to bring in other new features for the users across the globe such as new user profile for layout for mobile based users which would bring a visual refresh to the overall interface with few changes over the existing mode.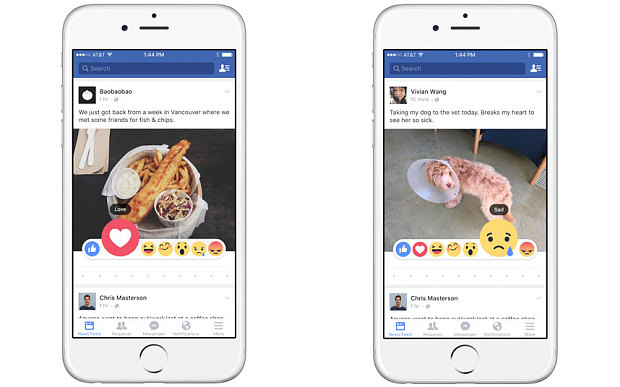 Earlier during the month of September, 2015 Facebook rolled in a feature for its users which would let them to check  whether invitees have seen event invitations or not. Tech sources are also claiming that Facebook had even filed a patent for how such an emoji response feature might work and look. Hang on with us for more trending teach updates by bookmarking (press Ctrl+D) us in your web browser.