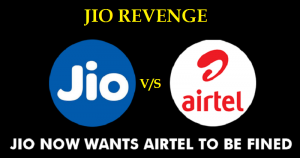 Jio Asks TRAI To Impose Highest Penalty On Airtel For Its "Misleading Ads"
The war between Reliance Jio and Airtel is ever increasing; after Airtel warned the government regarding Jio's offer, it is Reliance's turn to take a revenge. Reliance Jio has asked TRAI, the telecom regulator to impose "Highest penalty" on Bharti Airtel for misleading ads.
Reliance Jio Infocomm has urged the telecom regulator to take the "strongest" action and impose the "highest" penalty on rival Bharti Airtel for violating rules by "falsifying" tariff information to subscribers. It has accused Airtel of exaggerating the promotional offers, which mislead the customers.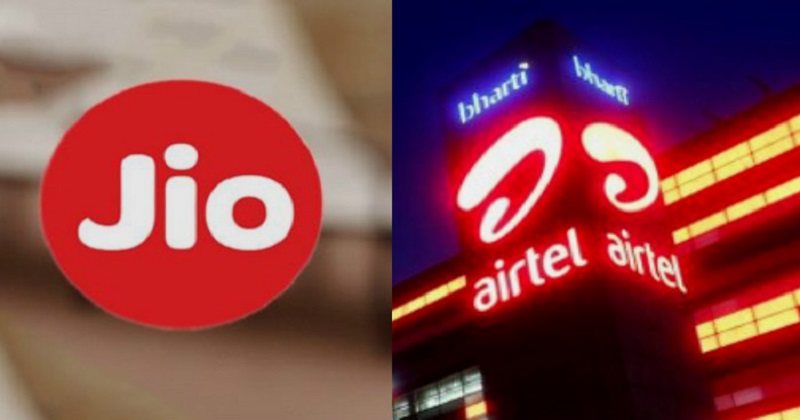 In its letter to Trai, Jio said that Airtel's plans do not provide either free data or calls nor does the firm specify the benefits in its advertisements. "At the outset, we submit that in so far as the advertisements issued by Airtel for prepaid/postpaid tariff packs are concerned, the unlimited calls and free data being offered by Airtel is in gross violation of extant telecommunication laws," Jio said in a 19 January letter addressed to the secretary of Trai.
"In view of the… gross violation by Airtel of Trai directions, instructions, tariff orders, etc., we request the authority to take the strongest action under the Act and impose the highest penalty on Airtel," Jio said.
Jio alleged that Airtel has violated the telecommunication laws through its unlimited calls and data offers in its prepaid and postpaid tariff packs. It alleged that the free calls under Airtel's Special Tariff Voucher 345 were not really unlimited as Airtel has implemented a (Fair Usage Policy) FUP of 300 minutes/day or 1,200 minutes/week, a post which all calls are chargeable.
Jio said: "Therefore, these prepaid packs do not provide unlimited free calling to customers. This fact is not discernable from the advertisements of Airtel and neither does Airtel specify in the advertisements that such limitations apply or are conceived as part of the terms and conditions."
These were the instructions of TRAI, dated 10th of September 2010. Talking about the free data for 12 months worth Rs 9000, Jio raised objections that it was not "Free" data but could be availed only after recharging with Rs 345.
"As per Airtel's price indexation itself, the 3GB data with a validity of 28 days would be priced at Rs 450. The price of using such a pack over 12 months would then be Rs 5,400." Jio concluded.
Airtel making claims of offering benefits up to Rs 9,000:
Jio accused Airtel of doing "Arbitrary discrimination", which means restricting the "Free data for 12 months" offer just for subscribers with new 4G handsets, which weren't used previously on the Airtel network. Jio claimed that this "Arbitrary classification" violates the 1999 Section IV (Transparency and Consumer Protection) Telecom order.
These allegations made by Jio are valid, isn't it? Let's see how TRAI reacts on this claim. Do share your views in the comment session below.