[WATCH] Samsung Phone Explodes In Man's Pocket, Company Blames Third-Party Battery
Another Samsung Smartphone has gone up in flames. It seems like the bad times for Samsung company isn't going to end anytime soon. Just when the Smartphone multinational felt that everything is fine after its Galaxy Note 7 blunder, one more Samsung Smartphone has blasted in Indonesia.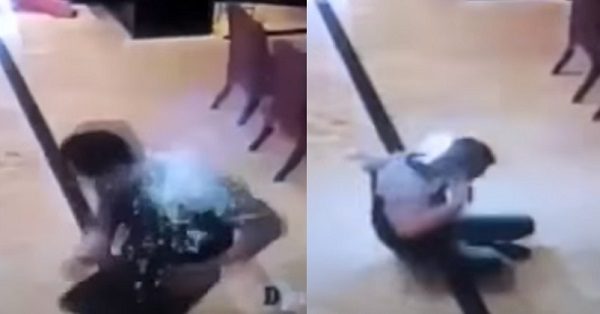 As per a report of a news channel, a Samsung Grand Duos model exploded in a man's shirt pocket. The CCTV footage shows the man falling on the ground and removing his shirt after the explosion. The Samsung Grand Duos which was being used by the victim was released by the South Korean multinational in the year 2013.
The terrifying moment when the man's phone burst into flames has since gone viral on social media. The incident was caught on CCTV at Hotel Ciputra Semarang where the man works.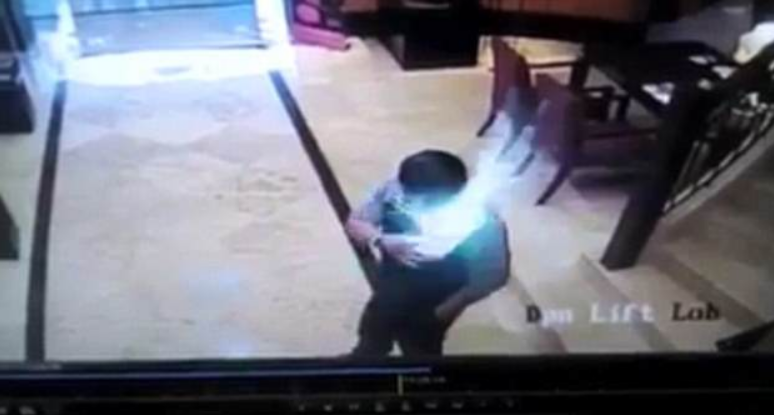 The victim is identified as Yulianto. He is seen reaching for his phone when it suddenly burst into bright blue flames. He fell to the ground frantically trying to get his shirt off for a couple of seconds before a bystander stepped in to help.
Watch The Video Here:
What Samsung Stated:
Samsung has made it clear that there is no fault of the company in this explosion as it told that the battery which was being used on the phone was neither manufactured by Samsung nor it was authorized by it.
The company stated, "We sincerely wish for our customer's swift recovery, and strongly recommend all our consumers to use Samsung's genuine or approved batteries that have been specifically designed for use in Samsung products." 
"From a thorough investigation, we have found that the battery used in the device was not manufactured by Samsung or a company authorized by Samsung," a spokesman for the South Korean electronics giant told.
Yulianto reportedly sustained only minor injuries in the incident. Samsung has previously been under fire for the Samsung Galaxy Note 7 model which was recalled due to its exploding batteries. Samsung Electronics Indonesia's Corporate Marketing Director was quoted telling local media the company was also probing the incident.
Also Read: Reliance Jio's LYF Smartphone 'Water' Allegedly Explodes In User's Hand