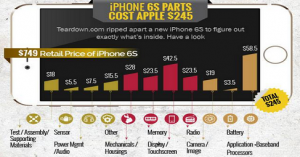 The components of the Apple iPhone 6s cost just $245 in total
World's most sold iPhone's Apple Company has come with latest models iPhone 6s and iPhone 6s plus at the end of September. According to the reports, about 13 million iPhone 6s and 6s plus phones have been sold in the first three days. This huge number of iPhones sold had topped 10 million sales it achieved in 2015. The iPhone 6s price is said to be starting at a tidy $649 and working its way up to an eye-watering $949 for the top-end iPhone 6s plus.
Actual Price Vs Retail Price of iPhone 6s: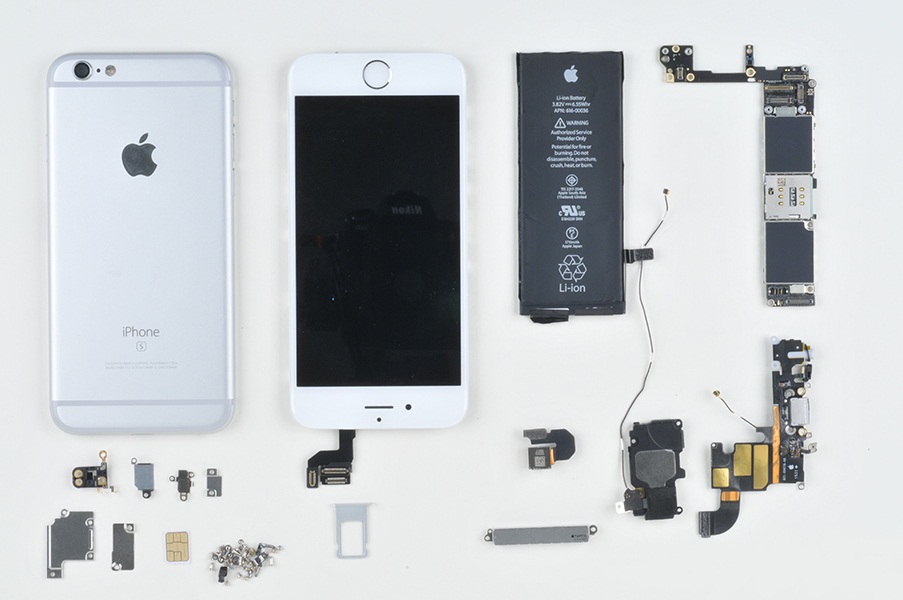 But there is a news spread that the new iPhone 6s costs $245. It turns out that iPhone 6s price is leaving the room for piles of profits. An analytic company called teardown.com who got the design with their chips has estimated and revealed the bill of materials cost of iPhone 6s. The bill of materials is set with a magical number that shows how much the components and the assembly work actually costs.
The list is targeted as Apple made its own A9 SoC, manufactured by Samsung or TSMC while Qualcomm is making the baseband processor, Power Management, Envelope Power Tracker and RF Transceiver. Toshiba / SK Hynix manufacture NAND in 16 GB or 64 GB portions and Samsung manufactures the LPDDR SDRAM. 'Apple/Dialog Semi' makes the part of Power Management while Apple and Cirrus Logic make the Audio CODEC.
Actual Cost To Build iPhone 6s: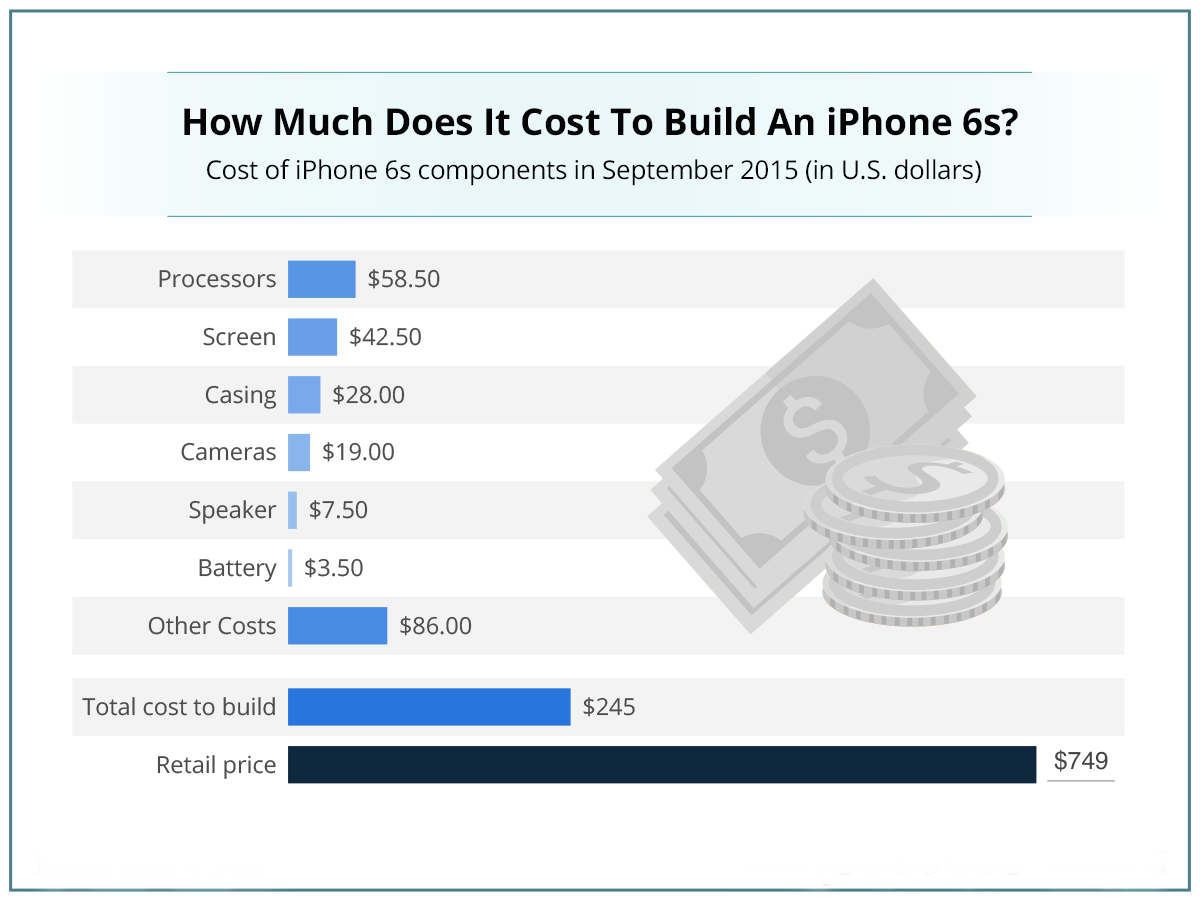 Wi-Fi and Bluetooth are managed by USI. The Touchscreen Controller comes from Murata/Broad com while the team from Analog Devices made a great design who won and gaining profits with the Force Touch Controller. Apart from the other components, the most expensive components are the applications, baseband processor, display subsystem and the memory management device. The Application and baseband processor cost around $58.50. Display with the touch screen assembly costs $42.50 while Mechanicals and housing will cost $28.00.
Radio components cost $23.50, 16GB memory another $23.50 while the other components and costs are rounded at $15.50. The camera and image components should cost $19.00 while the test, assembly and supporting materials cost $18.00. Power management and audio components cost $7.50; Sensors cost $5.50 while the battery cost $3.50. Totally adding all the components prices, it gets end up to $245 for small storage iPhone 6s. The company has set the price of iPhone 6s which is three times higher than the estimated price.