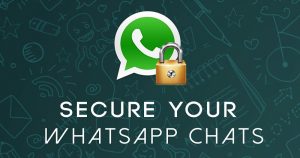 WhatsApp Now Intensifies The Security To Chat Messages With Two-Step Verification
Despite the various lines of security, the security features are something that plays a mandatory role in any mobile application. Meanwhile, WhatsApp has been proceeding with some interesting updates in its mobile application. This app is currently the most preferred one when 'Chat' is considered.
Firstly this year, WhatsApp has rolled out a two-step verification mechanism for all iOS, Android and Windows Phones in order to assure better security system.
This time, WhatsApp is not the first company to enrol with the two-step verification mechanism, the popular companies like Twitter, Instagram, Apple, LinkedIn, Google, and Microsoft, already went forward with this but by other terms.
How to proceed with the security feature two-step verification?
Update your WhatsApp account
Go to Settings> Account -> Two-step verification to enable the feature.
Proceed with  six-digit passcode and email address
Now, when someone tries to access your WhatsApp account by entering your mobile number they have to enter this passcode.
After introducing the update, the WhatsApp blog read "Two-step verification is an optional feature that adds more security to your account."
Further added, "When you have two-step verification enabled, any attempt to verify your phone number on WhatsApp must be accompanied by the six-digit passcode that you created using this feature."
The email address and plays a crucial role when you forget the passcode.