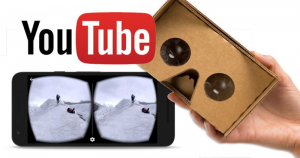 YouTube Now Supports Virtual Reality Video on it Android App
YouTube, one of the most popular websites with millions of views across the world is now stepping into virtual reality in a huge way. The Company announced that its video site will now support virtual reality videos to its Android app so that any video can be viewed using the company's cardboard virtual reality headset. YouTube made this announcement on Thursday, i.e., on November 5 bringing the new technology to the biggest platform. The app now supports VR video format that gives viewers a more realistic 360-degree perspectives of films.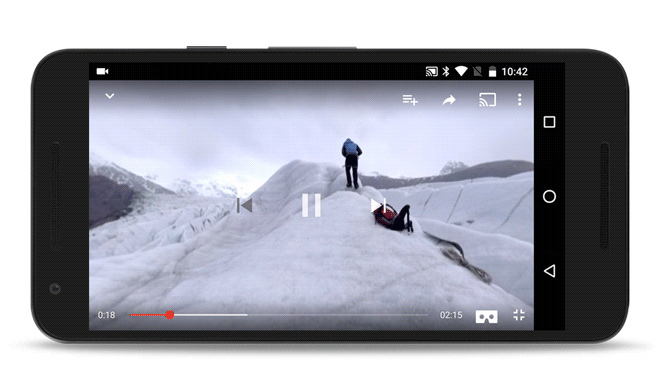 The changes are limited to YouTube's Android app for now, but Google says, these changes will be rolled out soon for iOS. Earlier, YouTube supported 360-degree videos, which could be viewed with Cardboard, but virtual reality videos take this experience a step further. VR video provides the viewer a sense of depth as they can look around in every direction. "Near things look near, far things look far," Google adds in its statement.
How to Watch Video in Virtual Reality Mode
YouTube app on Android now supports any video to watch using the virtual reality cardboard device. Here is the process for watching virtual reality video on YouTube app. Just follow it and enjoy watching videos in a more interesting way.
Firstly, you need to visit a virtual reality video on the YouTube app.
Click a button on the video for watching it in Virtual Reality mode.
Now, place the phone in Alphabet Inc's "Cardboard" device, which is a handheld gadget made from the standard box material.
You can watch videos in Cardboard by selecting the Cardboard option from the drop-down menu within YouTube videos.
This cardboard device creates a VR viewing experience for the viewer.
You can use the same cardboard for watching all videos, not only for VR.
The makers of virtual reality content can upload VR videos that are compatible with the Cardboard viewer directly to YouTube. YouTube has about a dozen VR videos on its site. YouTube claims that using the Cardboard, viewers can get a more limited virtual reality experience from its vast library of videos. While watching videos through virtual reality cardboard device, a viewer would experience as if watching a movie on an IMAX theatre screen.
Also Read: YouTube Secrets You Might Not Know
Neil Schneider, executive director of VR trade organisation Immersive Technology Alliance, noted that YouTube introduced 3D video in 2009 and was also an early adopter of high-definition video.
"It's not surprising they would take the angle of adding virtual reality," he said. Schneider said the public can expect to see an explosion of high quality content, but said amateur content might be more difficult to come by because the gear to create VR content is typically expensive.
The Company has not yet announced if VR support will be coming to iPhone and other non-Android devices. We are not sure that this new feature will be coming to VR-enabled accessories like the Oculus Rift. Oculus Rift is scheduled for release next year and is expected to cost between $300 to $350. Cardboard costs between $5 and $50. YouTube recently announced a new subscription plan called YouTube Red that provides ad-free videos to its subscribers.