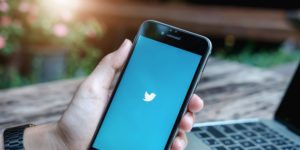 Twitter Disables Ability To Tweet Via Text After Recent Hacks
On Wednesday, twitter temporarily disabled the ability to tweet via text after a number of accounts were hacked.
The decision to disable the ability to tweet via text comes after Jack Dorsey, the CEO of Twitter, got his twitter account hacked, and hours after Chloe Moretz's account got hacked.
On Wednesday, Twitter tweeted that they will temporarily disable the ability to tweet via text or SMS.
They said, "We're temporarily turning off the ability to Tweet via SMS, or text message, to protect people's accounts."
The tweet added, "We're taking this step because of vulnerabilities that need to be addressed by mobile carriers and our reliance on having a linked phone number for two-factor authentication (we're working on improving this)."
What Is Tweet Via Message?
Twitter has a feature that is called Tweet Via Message. You can access this feature if you add your mobile number to your Twitter account. Anyone who connects their number with twitter can tweet by sending a text message to a short or a long code.
Sending an SMS to any of these short or long code phone numbers will automatically post your message as a tweet to your official Twitter profile.
Also Read: Google And YouTube To Pay $170 Million Fine Over Privacy Protections
In a statement released to USA Today, twitter said tweets via message "represent an incredibly small amount of the content Tweeted every day."
Earlier this week, Chloe Moretz, an actress, got her account hacked. In which offensive tweets were tweeted.
Earlier, Twitter started to suspend accounts that the hacker or hackers retweeted while they had control of Dorsey's account.
The company has also suspended the account that they believed carried out the attack.
Twitter said they are going to reactivate the tweet via SMS in markets that depend on SMS for reliable communication soon while we work on our longer-term strategy for this feature."