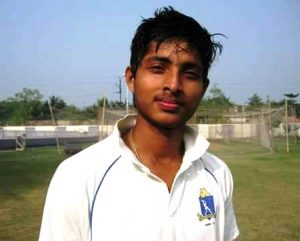 Ankit Keshri – Talented Bengal Batsman Passed Away due to Injury on Field
One more black day in cricket history. A young talented player from West Bengal Ankit Keshri who is leading the team passed away after a serious injury on field. Ankit Keshri passed away on Monday i.e Today three days after sustaining an injury during a Cricket Association of Bengal's Senior one-day knockout match. Keshri was in hospital for the past three days and was showing signs of recovery till Sunday evening when he was given oral food.
However, in the early hours of Monday morning, Keshri suffered a massive cardiac arrest and was put on ventilator before he was declared dead. The talented 20-year-old had captained the Bengal Under-19 team in Cooch-Behar Trophy and was among the India Under-19 probables list for the 2014 Youth World Cup in the United Arab Emirates. He was also playing for Bengal A (Under-23) in the CK Nayudu Trophy.

How did the Injury Occur?
"Fielding at sweeper cover, Keshri rushed to take a high catch. Left-arm pacer Sourav Mondal too ran on his follow-through and they collided. It was as freak an accident as possible," Bengal A coach Jaideep Mukherjee, who was present at the ground said.
India A captain Manoj Tiwary was devastated too. "I did not want to get this news. A fine young talent who should have played Ranji Trophy in a year or two. I am told he suffered cardiac arrest in the morning. A 20-year-old suffering heart attack after scans showed that there was no hemorrhage," said Tiwary in Delhi.