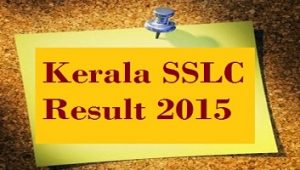 Www.results.itschool.gov.in Kerala SSLC Results 2015 Revised Result Released
Kerala Board SSLC 2015 Results are to be released and declared today i.e 26th April 2014. The Kerala Secondary School Leaving Certificate (SSLC) 2015 will publish the final updates results on April 25, 2015. The results were initially declared on April 20 but complains forced the Kerala board's hand to re-publish them. The issue started after the pass percentage (97.99) which came out had some variations.
The 10th class public examinations is called as Kerala Board SSLC in Kerala. Kerala State Education Minister would be releasing the result of the Kerala Board SSLC 2015 today in the state of Kerala in an official press conference with media sources. Kerala states regulatory body of higher secondary schools, The Kerala Higher Secondary Examination (KHSE) Board has conducted the public examinations for the Class 10th (SSLC Exam) in the month of March 2015 for the academic session 2014- 2015 whose result is going to be release by the state education minister.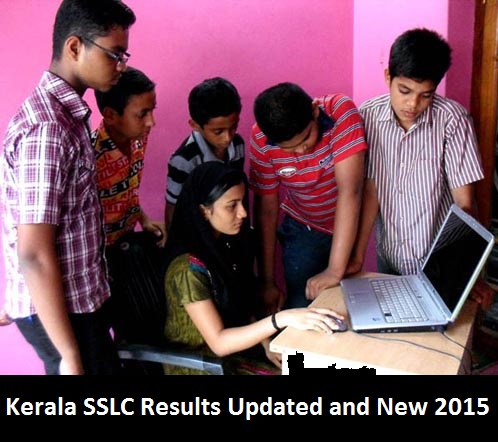 SSLC – Grade and Point Calculation (Old): 
Kerala SSLC results 2015 mark list will be converted into the grade system with which the student will be identified whether he/she is getting pass percentage or not. But this system is not followed nearby states like Tamilnadu SSLC, HSC. As per the Range of Marks that is obtained by the student, the Grade Value and Position will be decided. Find the below table that illustrates the grade method conversion from your sslc examination results 2015 kerala.
Kerala Education Minister P K Abdu Rabb had said that the discrepancy occurred due to technical issues in the software. 4,68,495 students had appeared for the Kerala Board SSLC examination from which 4,58,841 students passed the exam. Chief Minister Oommen Chandy said that it is not a serious issue and will be resolved soon.
The wrong results lead to panic among the students of kerala state. For many students the results were shown as fake. You can check the results at www.results.itschool.gov.in and www.keralaresults.nic.in.
You can also find your results by contacting following numbers:
0471 2335523 or 0471 2115054 or 0471 2335523 or 0471 2115098