#TimesNowDisaster to #Presstitutes: VK Singh lands in fresh controversy, calls media 'Presstitutes'
Minister of state for external affairs VK Singh on Tuesday landed into a fresh controversy with political parties and editors slamming him for calling the media 'presstitutes'. Times Now has been very active on social media of late, but has been criticised by netizens time and again for taking controversial stands on sensitive issues. The channel began using the hashtag, #VKDisaster, which failed to work for it as twitterati went on the offensive on Times Now, starting #TimesNowDisaster, which is trending.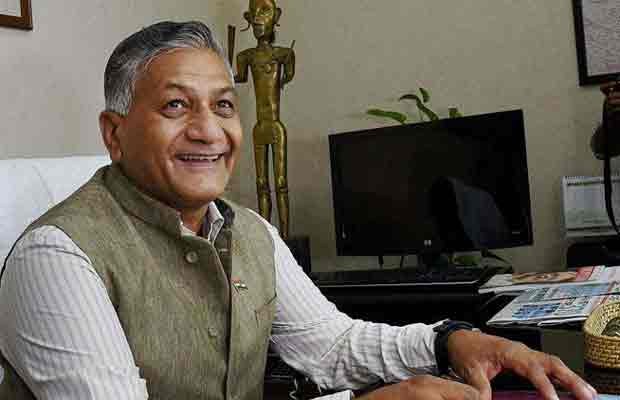 VK Singh Calls Media 'Presstitutes'
Singh, who has been overseeing the one of the major evacuation operation in Yemen, had stated that his experience monitoring the operation was "less exciting than going to the Pakistani embassy".
Soon after Times Now commented over Singh's statement, furious twitterati slammed the channel, headed by Arnab Goswami, for misconstruing Singh's quote and not understanding the sarcasm in the statement. #TimesNowDisaster became a top trend in India as Twitterverse lashed out at the news channel.
A section of the media criticised him for the remark promting Singh to say on Twitter, "Friends what do you you expect from presstitutes," adding that last time the news anchor thought there was 'O' in place of 'E'.
With Singh's tweet, a new trend began on Twitter with hashtag "presstitutes". In the tweets with #Presstitutes, twitterati started praising Singh and criticising the media, which is being attacked very often these days. Here are some tweets.
Later officials clarified that the minister was being sarcastic and his comments were in reference to media. This is the second time in recent years the minister has created a controversy with his remarks.
We feel sad for V K Singh that he was mocked for no reason. But we condemn his thought of labelling the media as 'prestitutes' that defames the profession of journalism and disgraced the valuable work of journalists.