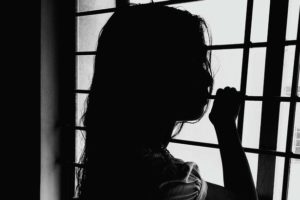 Abuse Victim Raped By More Than 500 Men In 7 Years And Was Raped For The First Time When She Was 11
Telford, UK: An abuse victim speaks out for the first time, and she has made a number of shocking things, which includes being raped by more than 500 men and being raped for the first time when she was 11-years-old.
Jennifer, the sexual abuse victim, said the police did not take action against the men who sexually abused her, and said they arrested her for prostitution on a number of occasions.
Jennifer is now over 40-years-old, and she claims she had 52 convictions in total before she became 19-years-old.
Jennifer is now a mother, and she said that she was only 11-years-old when a boy she was seeing introduced her to an older relative whose friends gang-raped her.
During her interview with the Sunday Mirror, Jennifer said at the height of her ordeal, her trafficker came to her house with a shotgun and threatened her.
Jennifer did not go to school when she was 14 to 16-years-old.
She skipped school because she was being raped and sexually abused by up to 10 men per evening.
During the interview, Jennifer said, "I thought the only way out was death because I'd gone to the police and they didn't want to help me. My life was a living hell, I felt so alone."
Jennifer claims the police didn't even ask her questions about why she was not going to her school.
Jennifer said when she went back to school, a teacher said she missed so much for it to benefit her.
Jennifer was then groomed by an older man who took her to a secluded town in the country, where she was being constantly raped by strangers.
Jennifer said the old man would beat her if she did not do what he said.
Jennifer said the old man locked her in a flat with iron barns for 3 to 4 days.
She added, "I was told the police thought I'd been abducted but they did nothing."
The trafficker of Jennifer was jailed for 4 months on suspicion of gang-rape.
But when he was released from jail, after his case was dropped, the man came to her house with a gun.
Jennifer said she is willing to provide evidence to the public inquiry, which is currently ongoing.
The West Mercia Police said their investigating officers could not identify the offenders who raped her or sexually abused her.
The spokesperson of the West Mercia Police said if more information came to light, the case of Jennifer will be solved in no time.
Jennifer said she made a complaint at the West Midlands Police when she was 17-years-old, but the Police claim they do not have a record of that complaint.