Drunk Woman Removed From Jet2 Flight For Trying To Open Aircraft Doors And Threatening To Kill Crew And Passengers
A 25-year-old woman was removed from a Jet2 flight after she tried to open the doors of the aircraft and for threatening the aircraft's crew and passengers.
The police confirmed that the 25-year-old woman was arrested on Saturday afternoon.
The woman was first removed from the flight and was arrested by the police at the Stansted Airport for attempting to open the aircraft's doors and for endangering the lives of the crew and passengers.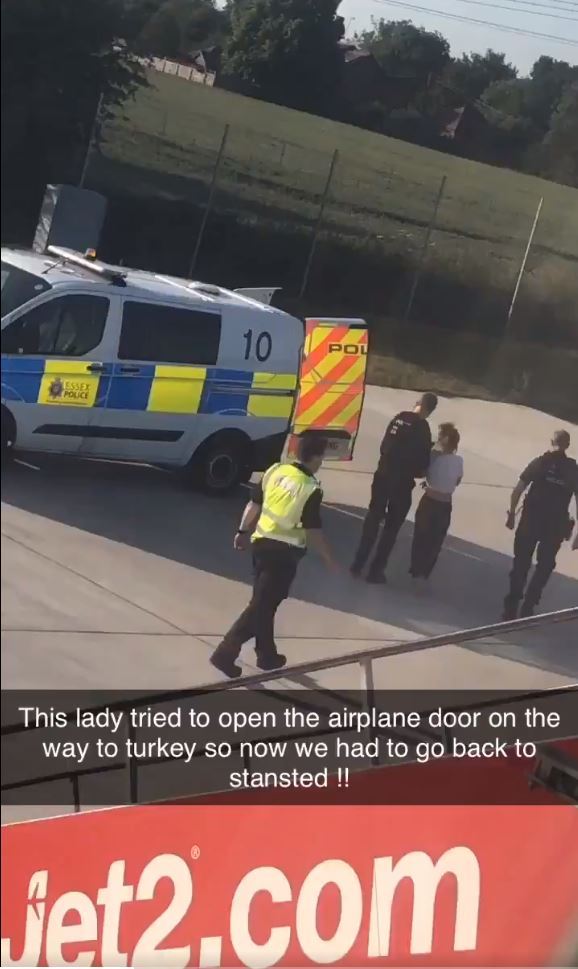 A number of RAF Typhoon Fighter Planes were also deployed so they could escort the airplane back to the airport in the UK.
The flight was supposed to go to Dalaman, Turkey.
During an interview with the Sun, Amiy Varol, a passenger of the Jet2 flight to Turkey, said, "This lady who was clearly intoxicated gets called to the front of the plane and she starts shouting and screaming and runs to the plane door. The cabin crew grabbed her to stop her and then she starts scratching them and hitting them. She then got pinned to the floor by cabin crew and passengers and a passenger even sat on her."
She added, "She kept getting up and running back towards the door. She had six people sitting on her. We had to fly back to Stansted for the police to get her. She kept singing songs and screaming she's gonna kill us, 'I want to get off', 'I'm gonna fucking hit you' 'fucking come on then'. I was terrified. There's nothing you can do, you can't escape."
Jet2 also released a statement about the said incident, the airline company said, "We are aware of an incident regarding an extremely disruptive passenger on a flight from Stansted to Dalaman earlier this evening. The aircraft has returned safely and we are liaising with the relevant authorities to support their investigation. We are working hard to ensure the remaining customers reach their destination as soon as possible."
Another passenger added that the 25-year-old woman kept running towards the aircraft's doors.
6 people had to sit on the woman so she could be stopped.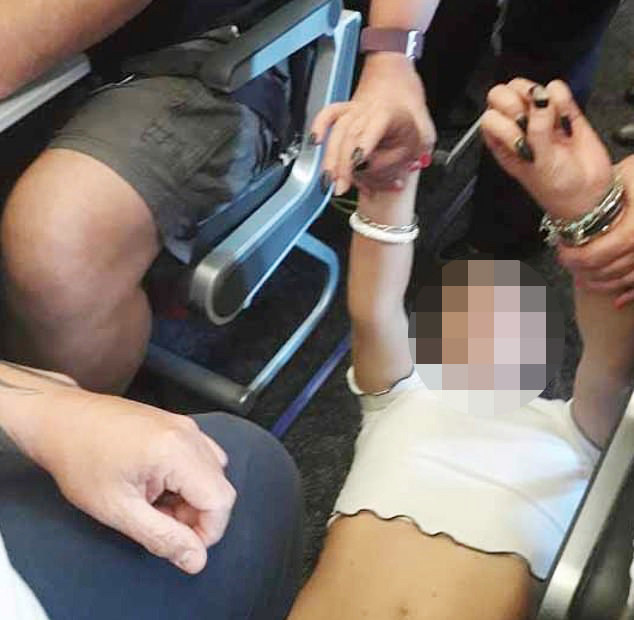 The woman is currently under the custody of the police.