Egyptian Doctors Remove 6,500 Pounds, Coins, 39 Nails, Clippers And Lighter From Patient's Stomach
A team of surgeons from Cairo, Egypt managed to extract 6,500 Egyptian pounds from a patient's stomach.
The incident happened at Cairo's Qasr El Eyni Hospital.
It is reported that the sick man, who was not identified, arrived at the emergency room of the hospital with severe abdominal pains.
He confessed to the experts that he had swallowed a lot of money and other metal objects.
In a four hour surgery, the doctors managed to save the life of the man.
He had severe infection in the abdomen and intestines.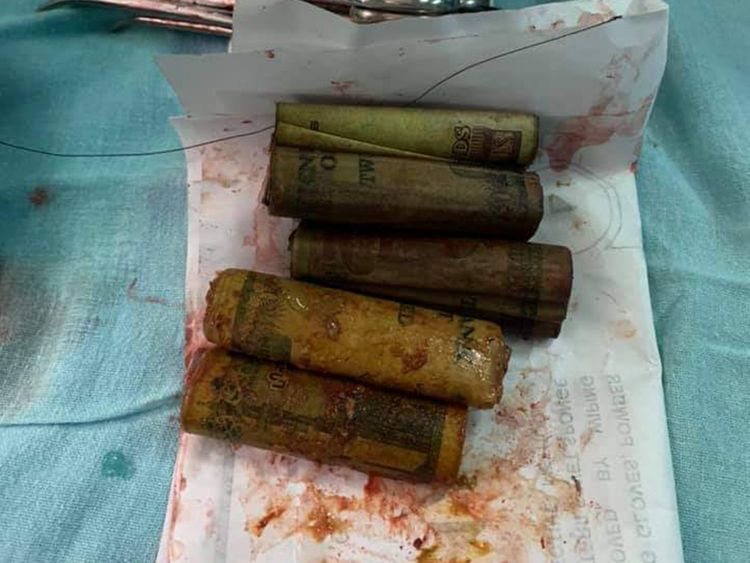 Dr. Abdul Rahman Mustafa, the surgeon that carried out the complex surgery, said that a total of 6,500 Egyptian pounds in four rolls of banknotes were removed from the man's stomach.
Not only money, the doctors also removed coins, 39 nails, clippers, and a lighter from the stomach of the man.
The man is currently in a stable condition and is recovering from the surgery that he went through.
What are your thoughts about this? Let us know what you think by leaving a comment below!