Hilarious Parents Take Internet Modem On Trip After Kids Refused To Go With Them On Family Trip
Cassie and Chris Langan, a couple from Australia, wanted to go on a family trip to Warrnambool, a small town in Victoria, so they can enjoy the parks, beaches, and the train show with their children. But the problem is, nothing went as they expected it to run like.
When the couple shared the plan to their children, their eldest daughter, who is 17, and 2 sons, aged 13 and 10, said the trip was boring and insisted to stay home instead.
The kids had something different in mind, but the mother didn't support it.
Instead of insisting the kids to join them on the trip they planned, the parents decided to take the internet modem with them on the trip.
Cassie shared a number of pictures of the modem and said, "Modem had a fantastic day not being used by the kids and it was lovely not to listen to constant bickering."
From having a fancy lunch to enjoying soda with fish and chips to riding the famous slide and getting pictures with the seagulls, the trip was indeed one of the greatest.
Cassie, the mother, said it is not that often that the family is all home at the same time.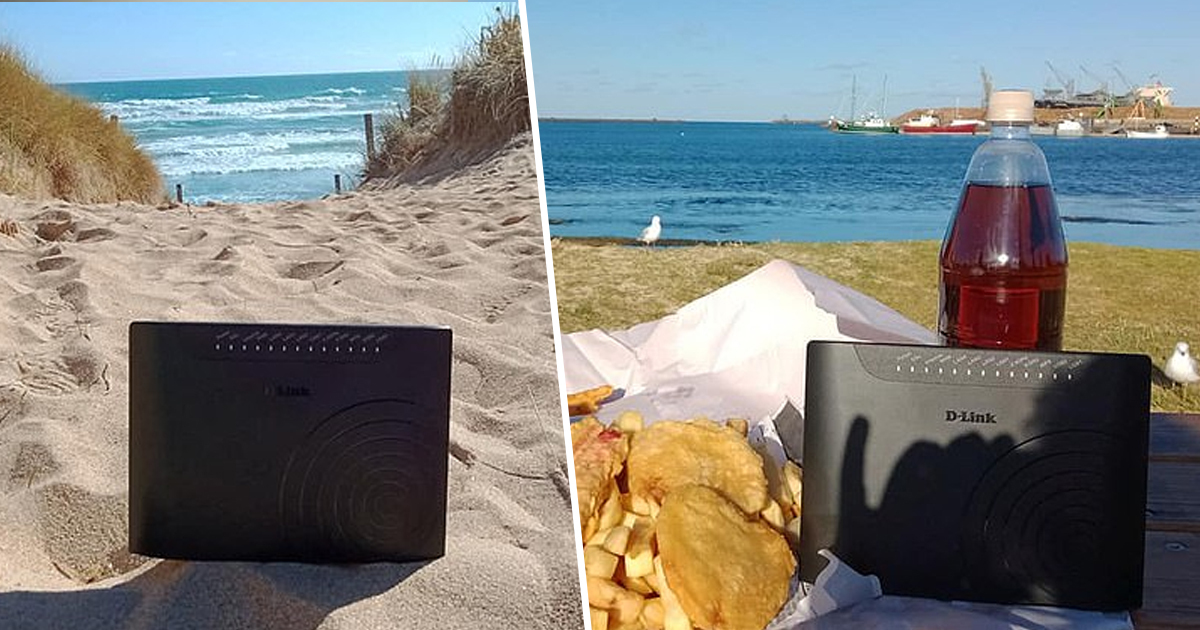 Cassie works in the retail industry and Chris, her husband works as a truck driver who is mostly away from their house.
Talking about who went with them on their trip, Cassie said, "Our 13-year-old son was the only one who reluctantly agreed to go. In the end, we said to the kids that if they weren't going to go, we'd take the modem instead and they said ok."
Cassie said her eldest and youngest son wasn't thrilled with the outing.
Evan, their middle child, was the only one who had a complaint against the parents as they brought the modem in public.
The family took pictures of it everywhere, making the model look like a part of their large family.
Talking about what happened when she returned back to their house, Cassie said, "When we got home our 17-year-old was so bored she actually had cleaned her room and spent time with her younger brother."
She added, "When I showed my 10-year-old the photos he said that it wasn't fair — that we hate him and love the modem more — and stormed off to his room."
Do you think the parents did the right thing? Let us know what you think by leaving a comment below!