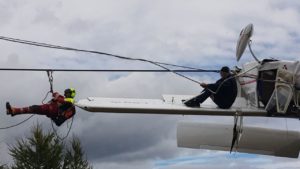 Pilot Escapes Death After Airplane Crashed And Got Caught Up In Overhead Ski-Lift Cables
A pilot escaped death after an
airplane crashed into ski-lift cables in the Valentino Ski Resort, which is located in the Italian Alps.
The plane got caught up in overhead ski-lift cables and you could see how it was placed in.
Photographs were released by the Corpo Nazionale Sccorso Alpino e Speleologico, and confirmed the incident.
According to a report, the 62-year-old pilot of the plane, whose identity was not shared with the public, was thrown out from the plane and onto its wing when the crash happened.
In the picture above you can see the pilot of the plane sitting on the wing of the airplane as it was hanging on the cables.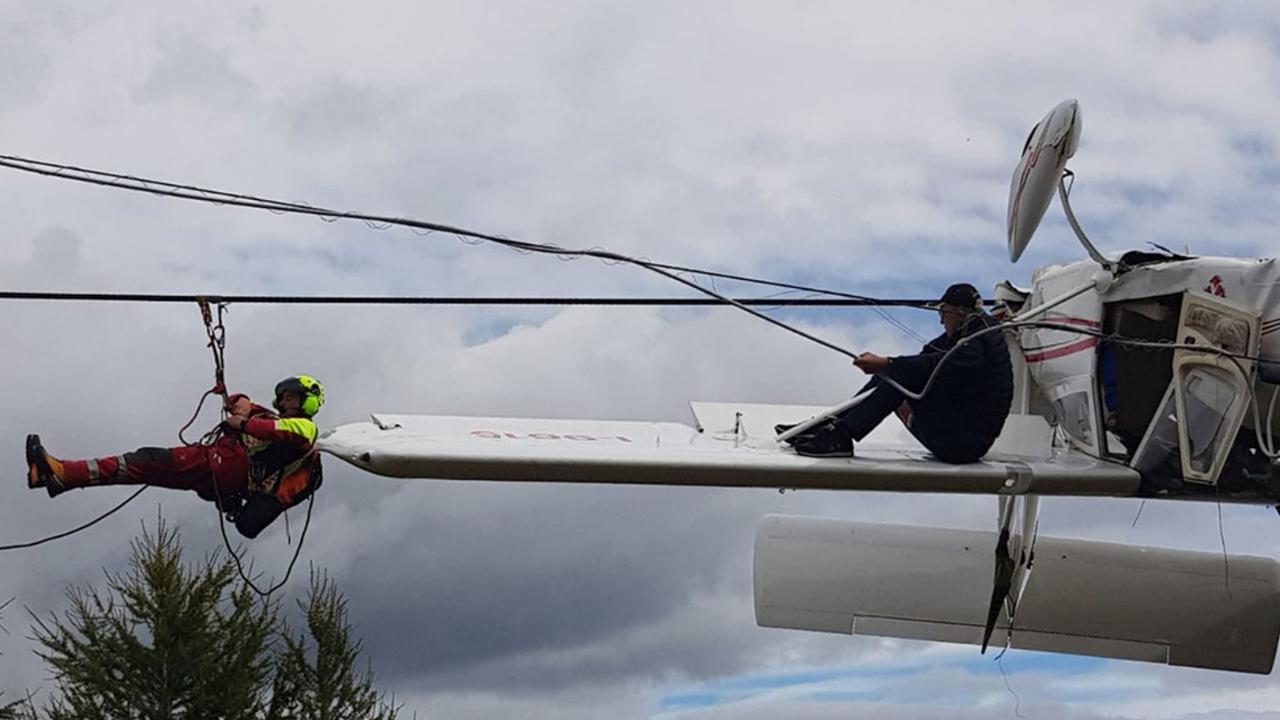 Authorities said the pilot of the plane only sustained minor injuries and was rushed to a hospital in Sondalo, Italy.
The 55-year-old tourist that was present inside the plane also escaped death.
Walter Milan, the spokesperson of CNSAS (Corpo Nazionale Sccorso Alpino e Speleologico), said, "They really were very, very lucky. It was a miraculous escape."
Milan added, "The plane crashed into the cables but fortunately it became stuck rather than crashing to the ground."
The rescue mission to safely remove the passenger of the plane and the pilot was quite hard.
Milan said it took rescuers 1 hour and 30 minutes to remove the 2 men.
2 helicopters and 20 rescue personnel worked continuously to bring the men into safety.
Milan said, "The rescue operation was very tricky. The rescuers had to very carefully maneuver along with the cables very, very slowly. We didn't want the cables moving any more than necessary."
Authorities have launched an investigation to find out what caused the plane to crash.