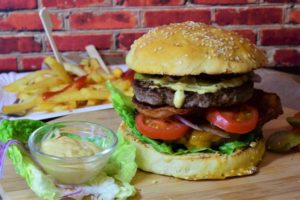 Meat Lovers Only: Go Vegan For 3 Months And You Will Get £50,000 From Meal Subscription Company
A meal subscription company is willing to pay any meat lover £50,000 if they go vegan for 3 months.
Yes, that's true!
Vibrant Vegan, the meal subscription company, is currently on the lookout for the biggest carnivore in the United Kingdom.
They want the meat lover to give up their love for meat and try their plant-based products for 3 months.
If you are capable of living 3 straight months without meat products, you can get £50,000.
Stocking up VV for #Veganuary like… 📦
It's not too late to reach your 2021 goals, get #VeganCurious with us and order today 💛#LiveVibrant #VibrantVegan pic.twitter.com/LoCiGC1XjZ

— Vibrant Vegan (@VibrantVeganCo) December 28, 2020
You will also get free vegan ready meals in order to get proper diet during the entire process.
If a meat lover can make it to the end of the 3 months without eating any meat products, the company will offer another test, the final one.
In case you say yes to that test, which is to say goodbye to meat for the rest of 2021, the company is going to offer a lifetime supply of their meals.
That;s about £100,000 in exchange for evidence of continued veganism through social media.
Food diaries are also required in the challenge that we are talking about by the way.
If you are one of the people that want to take part in the challenge, you can apply by clicking here.
Keep in mind that applications are only allowed to be submitted until January 25, 2021.
The challenge will officially begin in February of this month.