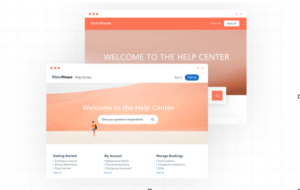 How easy is it to set up your own Customer Support?
Have you heard about Wix? Wix is a company that offers you tools to build up and kickstart your website. Now they came to us with a new genius product, a customer support software called Wix Answers. So, what is Wix Answers and is it worth your attention? Let's find out!
Wix Answers is a product that will help you to improve your business model by adding an extensive customer support and improving the overall customer experience. It is very important because as we all know there is a whole battle out there for attracting new customers, so retaining them is one of the key aspects of your business prosperity. Moreover according to the research 80% of the customers are willing to pay for a better customer service, in contrary bad customer service can end your relationship with the client.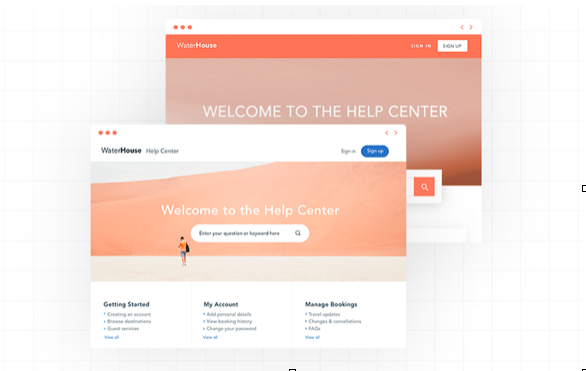 As we said, Wix Answers is a new product of Wix –  a free help desk software for designing your customer support. Simply put, this software will help you design and manage your customer support on the website. This is especially important if your area of business is selling some products or offering various kinds of services.
Wix Answers incorporates various features which enhance your experience and help you reach your goals faster. For example, their most popular features is ticket management and  call center support. If you're interested in hearing more about the features, continue reading and we will tell you all about it:
1. Call Center Support
Since we mentioned call center support in the previous section, you know it's already there. To be honest, I'm very happy with how they did it. Not only that it's a great way of boosting your customer support, but also a great way to solve your customer's issues and questions. You can simply set up your own 1-800 number which you can use to make and receive the calls. On top of that, there is a callback feature that works in your customer's favor and convenience.
2. Help Center
Unlike the call center where you get to talk to your customers, help center is sort of guide for those who are trying to find the answers themselves. Wix Answers offers numerous templates that you can choose from, and if they don't suit you, you can still edit those templates. Very cool, isn't it?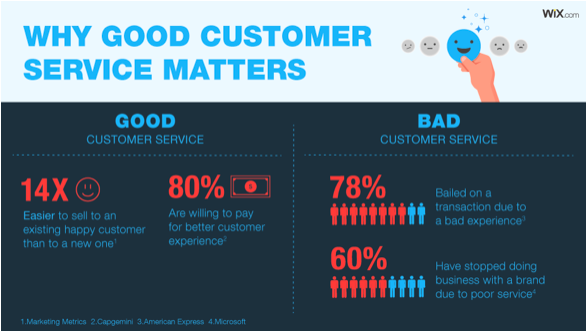 3. Ticket Management
Often, you'll receive customer support tickets from numerous channels. Wix Answers ticketing system streamlines all of these tickets, whether they come from email, phone, or any other social media website. If you want, you can always gather more information about your customers by implementing some blank fields for them to fill.
4. Customer Support Widget
The customer support widget is a tiny little widget that you can see and access from anywhere on the website. Simply put, this widget will allow your customers to access your customer support with a single click. This way, they can access the help centre, read some how-to articles or get article recommendations without hassle. They can also send you a message that will be linked to your ticketing system.
5. Valuable Insights
Wix Answers lets you access insights about your customer support performance and the major issues your clients have with your products or services. You can see user satisfaction rates, team performance, ticket response times, etc. This way, you'll ensure that your progress is exponential and that it grows each day. If something isn't good, you'll most likely know what to change, based on these insights.
6. Knowledge Base
Wix Answers lets you create how-to articles and a base with useful resources for your customers. It is very easy as there are multiple templates and tools that will help you to arrange the content and provide an easy and intuitive navigation for your users. You can take full advantage of the knowledge base and connect it to your ticketing system – this will allow you to send articles to the users directly as an answer to their question or as a prompt reply while you will take time to investigate the bug.
Wix Answers is aimed towards freelancers, small and medium business. I also think that it's great for photographers and musicians, too! If you aim to add a thick layer of customer support for your website, Wix Answers is amazing. With its intuitive interface, a lot of features, and generally high quality, I think this is the right choice for businesses of all size, including start-ups.