Veteran Bollywood Actor Sadashiv Amrapurkar Passes Away of lung infection at 64
Veteran Bollywood actor  Sadashiv Amrapurkar, who was being treated for lung infection at Kokilaben Dhirubhai Ambani Hospital, passed away after battling for life with a lung infection. He was undergoing treatment for about two weeks in the Intensive Care Unit. Having won two Filmfare awards in his Bollywood acting career, Sadashiv Amrapurkar has given several memorable performances. He was known for playing villainous roles and was equally appreciated for his cameos and comedy. We pay a tribute to the talented actor through a collection of lesser known facts about him.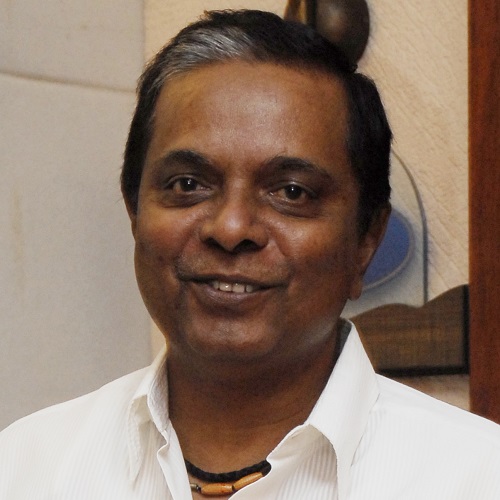 Sadashiv Amrapurkar Career:
Sadashiv Amrapurkar carved a niche not only in the entertainment industry but also in the society as a responsible citizen. The actor is still remembered for his power-packed performance in the film Sadak. He is known for playing villainous roles in Bollywood and is equally appreciated for his cameos and comedy roles. He was nominated at the Filmfare Awards for his negative roles twice – for Kaal Chakra in 1988, and for Ishq in 1998. But he bagged one only for Sadak in 1991.
About Sadashiv Amrapurkar Family:
Born and brought up in a Maharashtrian Brahmin family, Sadashiv Amrapurkar was fondly called Tatya by his family and close friends. He was always socially inclined and had worked towards the betterment of those less fortunate from a very young age. Sadashiv married his high school sweetheart, Sunanda Karmarkar. Be it in school or college, he was always interested in acting. He won a number of prestigious awards in theatre and films.
Sadashiv Amrapurkar was a philanthropist, social activist, and was engaged in a number of social organizations like Samajik Krutadnyata Nidhi, Andhashraddha Nirmulan Samiti, Snehalaya, Lokshahi Prabodhan Vyaspeeth, Ahmednagar Aitihasik Vastu Sangrahalaya and many others. He always had a soft spot for the rural youth and strove for their development. He was socially active and had a lot of friends from all walks of life. He looked out for those less fortunate even at a young age and helped them in whichever way he could.
Versatile Actor Sadashiv Achievements:
In March 2013, he was severely beaten while he was protesting against water wastage during Holi festival near his residence in Mumbai. On October 25, 2014, he contracted a lung infection for which he was admitted to Kokilaben Dhirubhai Ambani Hospital. There his condition became critical. A few days before his demise, his daughter had given a statement saying the actor's condition was stable. So the news of his death came as a shock.
His negative role in the 1991 film Sadak was so appreciated and talked about that he won a Filmfare award for the role of 'Rani' (a eunuch, who runs a brothel). It might come as a surprise that the award for best actor in negative role was also bestowed upon him. Amrapurkar, who bagged the first Filmfare Award for Best Actor in a Negative Role that year was awarded to acknowledge his performance. His first Filmfare Award was for a supporting role in the film Ardh Satya.
Sadashiv Amrapurkar's daughter Reema Amrapurkar is an aspiring Bollywood director who has directed a short movie. It is also heard that the lady is eyeing the small screen and has some plans to produce a show for TV. Sadashiv Amrapurkar of late had also featured in a TV show titled Shobha Somnath Ki with a power-packed performance. He was appreciated from all over the small screen industry.