Happy Birthday Special: Shahrukh Khan Priyanka Chopra Alleged Affair – Unknown Facts
Shah Rukh Khan also known as SRK , who doesn't need anny special introduction as an Indian actor, producer, television personality and philanthropist. Referred to in the media as "Baadshah of Bollywood", "King of Bollywood" or "King Khan", he has appeared in over 80 Hindi films in genres including romance, action and comedy.  Shahrukh Khan has turned 48 years old today, on November 2nd, a true blood scorpion who has been ruling the Bollywood industry as the 'Badshah' ever since he made his debut 22 years ago. Recently Shahrukh-Priyanka's alleged relationship is a hot and spicy topic of discussion in B-town.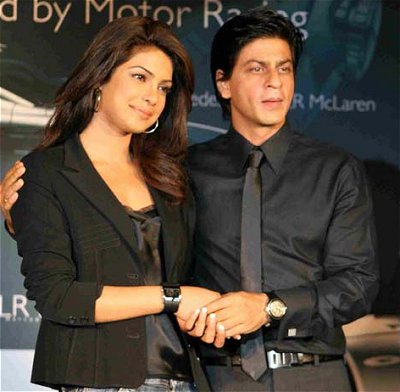 Shar Rukh Khan's Birthday Special:
The actor recently reached an all time success with his last release, Happy New Year also starring Deepika Padukone minting close to Rs 300 crores from it's worldwide collection. The movie released on Diwali, which is considered very lucky for him, the actor denied being superstitious about it, but we cannot deny the fact that all his movies that have released on Diwali in the last 20 years have been blockbuster hits.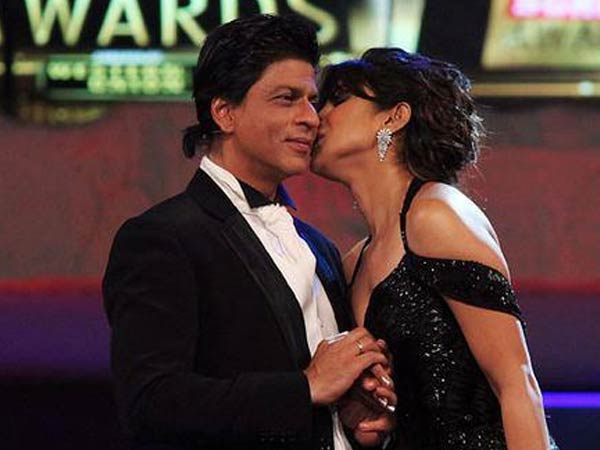 King Khan Biography:
Real Name: Shah Rukh Khan
Shahrukh Khan Nickname: SRK , King Khan, King of Romance, Baadshah
Profession: Bollywood Actor, Producer, Presenter, Television host
Khan's first starring role was in Lekh Tandon's television series Dil Dariya, which he began shooting for in 1988.  The actor debuted with Deewana in the year 1992 but his iconic film, Dilwale Dulhania Le Jayenge which is still running in the theatres too had released on Diwali, 20 years ago, proving the connection of Diwali's auspiciousness to Shahrukh Khan. Shahrukh got married a year before his film debut to his childhood sweetheart Gauri. The couple may today be having a good run with 23 years of marriage but they too have faced a lot of ups and downs in this long span of companionship.
Shahrukh Khan & Priyanka Chopra Alleged Affair:
Like Shahrukh's link up with Kajol which got serious but it didn't do as much damage as his alleged affair with Priyanka Chopra did. Till date there is no actual proof of their alleged extra-marital affair but a lot of secret sources did end up revealing a lot of intimate details about their so called affair. Gauri, was a confident wife with a mind of her own who never interfered with all such link ups of her husband but it is said that this particular closeness with Priyanka ended up creating a lot of rifts. There is a lot of unknown facts about this alleged affair that you people are not aware of, so here it is, all the information that was leaked by the secret sources…
According to a source, "Shah Rukh had kept a party for a selected few at Mannat after his return from Berlin from the Don 2 schedule. Priyanka was invited as well. She turned up late, and surprisingly spent most of the time chatting with Gauri. Every one including KJo was stumped with this new bonding." Interestingly, Gauri also asked her close friends to shut up when they warned her of Priyanka's ways.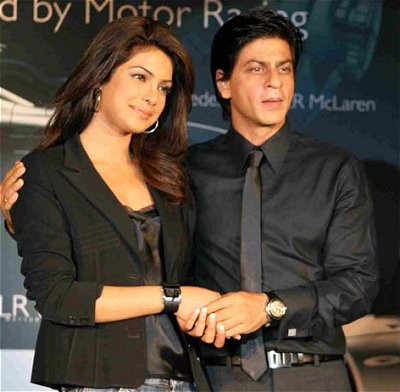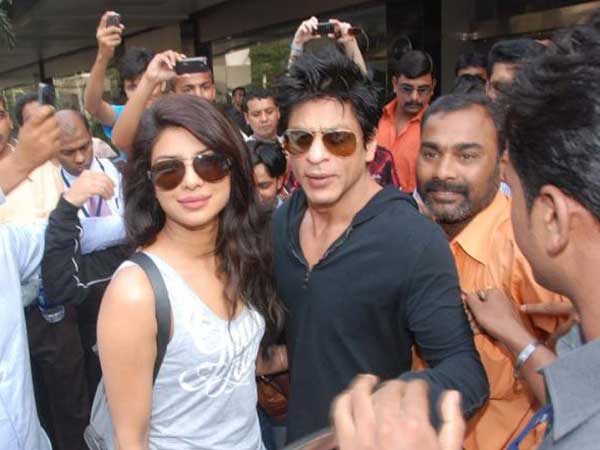 Shahrukh Khan has however rubbished all the above rumors, and the couple celebrated the 22 years of togetherness very recently, are very much in love. Shahrukh says, Gauri completes him. The duo also had their third baby, AbRam, this May.
Priyanka recently in an interview to the Hindustan Times confessed, "I don't believe in stopping love, but he has to be worth it. The only kind of love that should exist is where you're willing to give up the last sip of water in a desert for him, and yes, I have come close to feeling that way for someone before".