Super Star Shahrukh Khan in "Eight Packs" for Happy New Year
Bollywood baadshah shahrukh khan was known for his dedication and hardwork.Baadshah has proved his mark once again with the latest released photo of his upcoming movie "Happy New Year".This movie unit has released a poster of shahrukh khan with eight packs,The 48 Year old shahrukh has proved that determination can make any thing happen.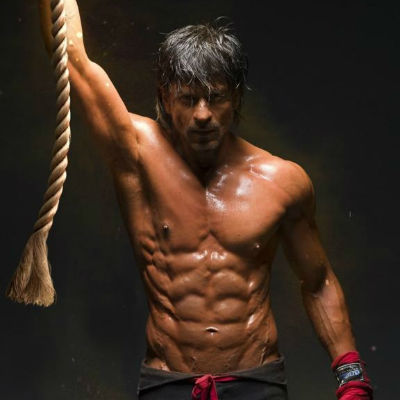 Shah Rukh Khan flashed his 6 packs for Dard-e-Disco song in Om Shanti Om and almost after seven 7 years he will be seen sporting 8 packs for a track in his upcoming film Happy New Year.This movie gonna be released on the eve of diwali on october 24th.Shahrukh khan fans have lot of expectations on this movie and one picture of eight packs made their confidence doubled.
Shahrukh khan's acting skills and dialogue delivery is amazing and he can pull crowd to the theaters,These two factors are more exposed in this upcoming film "Happy New Year".Not only shahrukh,this film has so many other biggies like deepika padukone,sonusood,Abhishek Bachchan,Boman Irani and Vivek Shah.Shah Rukh  has definitely doubled the expectations on the movie With this one poster,Movie unit says that there will be a lot coming in few days from this movie and it has many specials which keeps the audiences whistling all the movie.