A Reputed Bollywood Director Asked Priyanka Chopra To Wear REVEALING Dress For A Film, Check What PC Told Him
Take any field, there is a girl who does suffer a lot to reach heights in their career. It is hard to get a girl in all the obstacles in the field of cinema. The color of the silver screen is so colorful that the film looks bright and dark. Many actresses have openly stated the difficulties they suffered when entering the cinema world.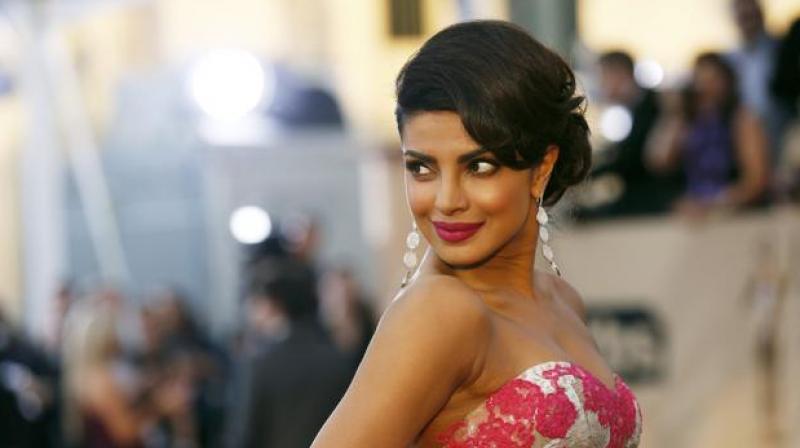 Priyanka Chopra is riding high on success. She is one of the names who is representing India in Hollywood. The Desi Girl is currently busy shooting for the third season of hit television series Quantico. She is also shooting for movies like 'A Kid Like Jake' and 'Isn't It Romantic'.
But her path to the success was not so easy as she had to deal with perverts in the film industry. Speaking of her daughter's career, Priyanka's mother Madhu Chopra has unmasked a bitter truth. She revealed that the actress' journey in the Hindi Film Industry has been really difficult because she refused to give in to demands of certain directors as such.
She refused to give in to the demands of an ace director because of which she lost 10 films. The director was trying to objectify her in the movie, Madhu Chopra said.
After Hollywood producer Harvey Weinstein was accused of sexual harassment by several women last month, several Bollywood actors including Dia Mirza, Richa Chadha and Priyanka herself, have spoken at length about the existence of casting couch in Bollywood.
In an interview, Priyanka's mother Madhu Chopra said that her daughter didn't compromise on values. ''She was just 17 when she entered the industry, so I accompanied her every minute of the day till about three years ago. So a gentleman meets her and says: 'Will your mother sit outside while I narrate the story to you?' Priyanka told him, 'If it is a story that my mother can't hear then it is a story that I cannot do," said Madhu Chopra.
In fact, Priyanka lost out on 10 prestigious projects only because she refused to comply.
"Another time, a designer told her that the director's brief was to dress her in itsy-bitsy clothes. The director had said, 'What is the point of having a Miss World in front of the camera if we cannot show her as her beautiful self?  Priyanka refused to do the film. It was being helmed by a reputed director and he got upset. Priyanka lost 10 films because she walked out of that project. But she didn't care. That is what I say to everyone. This is not the end of your life. Your life is more valuable," Madhu Chopra added.
Priyanka has a story which is certainly inspiring. Priyanka won the Miss India World title in 2000 and made her debut in Bollywood three years later with The Hero: Love Story of a Spy. Subsequently, she appeared in Akshay Kumar's Andaaz in 2003 and also won the Filmfare Award for Best Female Debut.
Soon after, she featured in the films Aitraaz, Waqt: The Race Against Time, Bluffmaster, and Don, which catapulted her to success, after which she starred in iconic films such as 7 Khoon Maaf, Agneepath, Barfi, Gunday, Mary Kom and Bajirao Mastani. Priyanka made her debut in Hollywood with Baywatch this year. In Bollywood, Priyanka Chopra was last seen in Prakash Jha's Jai Gangaajal in 2016.
Madhu added that Priyanka didn't face any such situation in Hollywood. The actress whose last Bollywood project was Jai Gangaajal in 2016 is busy producing some offbeat movies. Her production house is working on three children's films – Pahuna, Taj, and an untitled Assamese movie. Pahuna received a standing ovation at Toronto International Film Festival 2017.