Agnathavasi Collections – Pawan Kalyan PSPK 25 Agnyaathavaasi Movie Total Box-Office Collections Worldwide Report Till Date
Agnyathavasi, the much-awaited movie of Power star Pawan Kalyan is released worldwide on 10th January 2018. This movie is starred with Power Star Pawan Kalyan, Keerthi Suresh and Anu Emmanuel in the lead roles. The movie is receiving a great applaud from audience and critics. Here are the Agnyathavasi movie collections.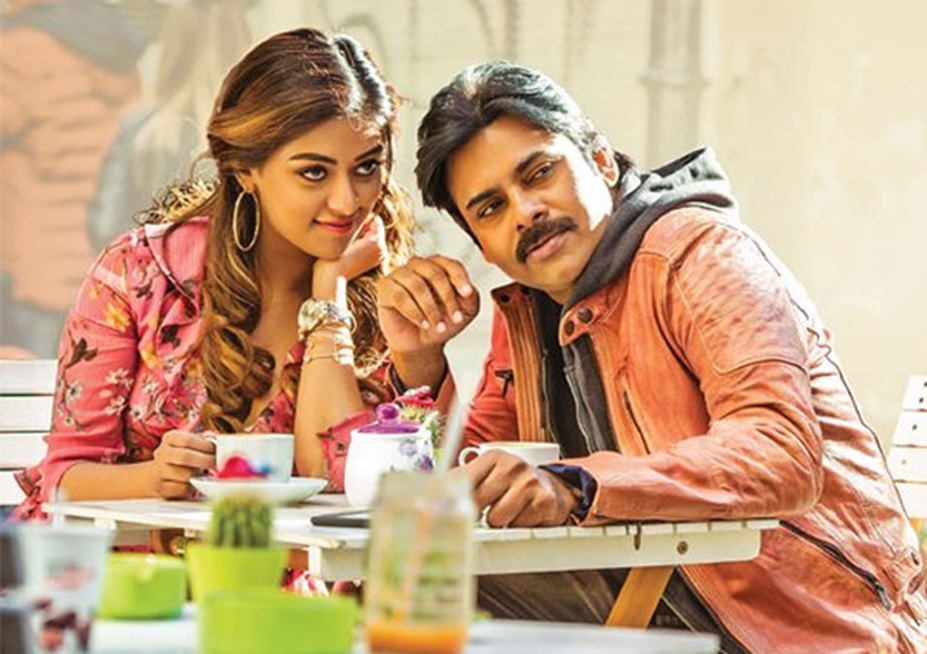 Power star Power Kalyan, Keerthy Suresh combination in the movie is a treat for PK fans. Anu Emmanuel added glamour to the movie. In other supporting roles we can see Rao Ramesh, Boman Irani, Khushbu and few others. The movie is directed by Trivikram Srinivas, Produced by S. Radha Krishna, and Cinematography by V. Manikandan.
Agnyathavasi Movie Pre-Release Collections Area Wise:
Nizam: Rs 29.1 Cr
Ceded: Rs 16.3 Cr
Vizag: Rs 11.9 Cr
Guntur: Rs 8.9 Cr
East: Rs 8.1 Cr
Krishna: Rs 7.1 Cr
West: Rs 6.8 Cr
Nellore: Rs 4.1 Cr
Total AP and Telangana Rs 92.3 Cr
Karnataka: Rs 10.9 Cr
Rest of India: Rs 2.4 Cr
Overseas: Rs 19.4 Cr
Worldwide Telugu Theatrical: Rs 125 Cr
Broadcast (Telugu + Hindi Dubbed): Rs 32.5 Cr
Music + Others: Rs 2.5 Cr
Grand Total: Rs 160 Cr
Agnathavasi Movie Collections:
The pre-release business of this film reached Rs. 160 Cr from all the regions AP, Telangana, Overseas, and other places of India. The movie is released in 3000+ Screens on the first day worldwide. In North America, there are already 576 screens booked and more are on the list to add. In Tamil Nadu alone the movie is released in 150+ screens.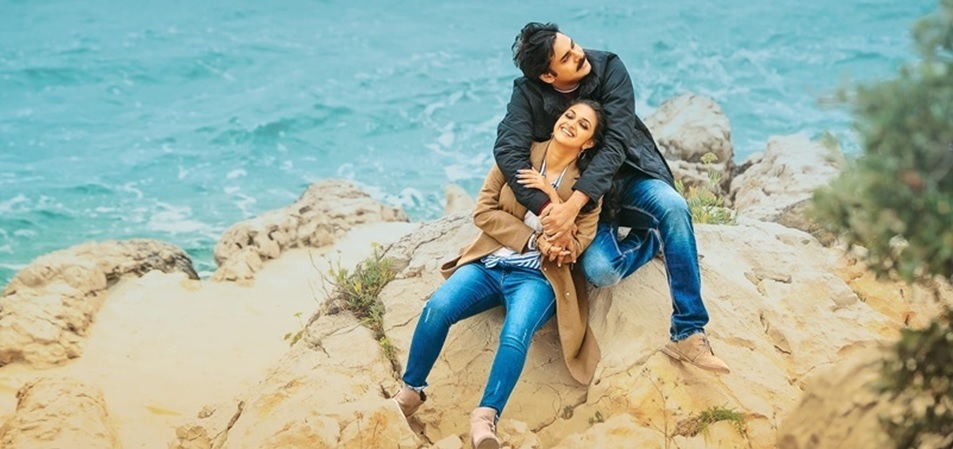 It is expected that Agnyathavasi is going to collect $1.5 million at US box office in the premiere shows. Also, this movie is breaking records of Bahubali and Khaidi No. 150 which collected $ 1.39 and $ 1.29 million at US Box office.
As per the reports, 'Agnyaathavaasi' collected over 13 lakh dollars. Agnyaathavaasi grossed $1.42M from 478 locations across the US, surpassing Baahubali 1 ($1.36M) and standing next only to Baahubali 2 ($2.46M).
Agnathavasi Collections First Day:
Nizam: 5.45 Crores
Ceeded: 3.38 Crores
Uttarandhra: 4.30 Crores
East: 2.85 Crores
West: 3.70 Crores
Krishna: 1.83 Crores
Guntur: 3.78 Crores
Nellore: 1.64 Crores
Total AP & TG Collections: 26.93 Crores
Agnyathavaasi 3 Days Collections:
Agnyathavasi collected Rs 70 crore approximately worldwide according to the reports. Initially, the movie has collected about Rs 28 crore from Andhra region and Rs 12 crore from Nizam region.
The final collections of the first day are yet to release. Fans are eagerly waiting to see the breaking records of Agnyathavasi very soon. Check Agnyathavasi Movie Review Rating Here
Stay tuned to this website. We will update Agnyathavasi movie total collections every day here. Press CTRL+D to bookmark this page for easy navigation.