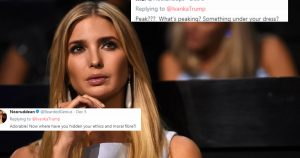 Ivanka Trump Gets Thrashed On Twitter For Posting An Unusual Pic Of 'Peek-A-Boo'
President of United States Donald Trump's daughter Ivanka Trump has earned the respect of the worldwide officials within no time. For her utmost skills in entrepreneurship and other aspects, Ivanka is one of the most talented young businesswomen in this era. She is even quite active on Twitter and other social media handles.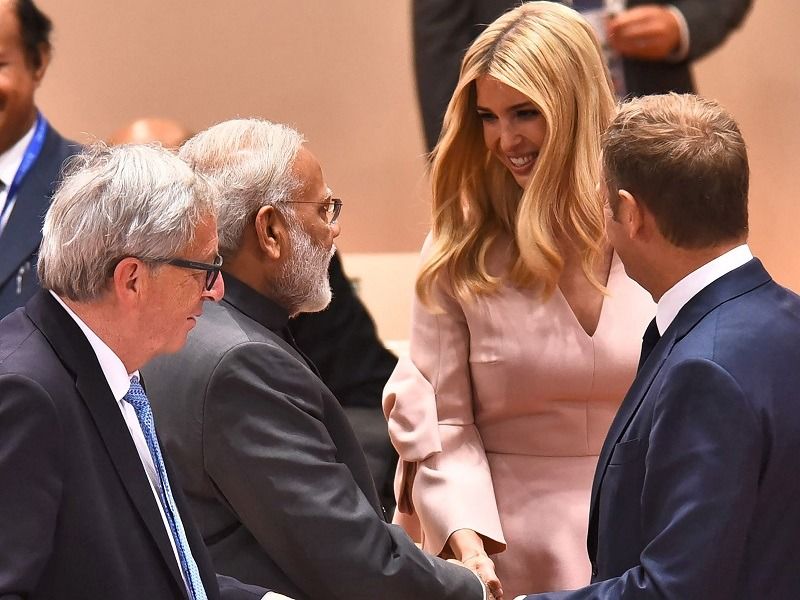 Ivanka Trump is being criticized for a photo she posted on social media Tuesday evening of her wearing a floor-length gown with her children playing "peek-a-boo" underneath it. The image showed the first daughter spend some play time with her kids before an outing, but many on social media are more stunned by where the kids were hiding than the goddess-like gown she was wearing.
Meanwhile, one photo was posted of Ivanka Trump's one-year-old son, Theodore, on the floor peeking out of the front high slit of her red gown. And, the other photo showed six-year-old Arabella sitting behind Theodore underneath the dress as well. Joseph, four, was also playing the game with his siblings and mother. She captioned both images "Peek-a-boo!"
Peak-a-boo! pic.twitter.com/PjHdGKwJe6

— Ivanka Trump (@IvankaTrump) December 5, 2017
Dressed in the body-hugging ball gown Ivanka looked quite gorgeous in the draped sleeves and rich red color. It wasn't revealed where the 36-year-old mother was heading or if she was joining her husband, Jared Kushner, for a political event.
Many were stunned that Ivanka Trump actually thought it was normal to play for her kids to be sitting between her legs under her dress playing a game of "peek-a-boo."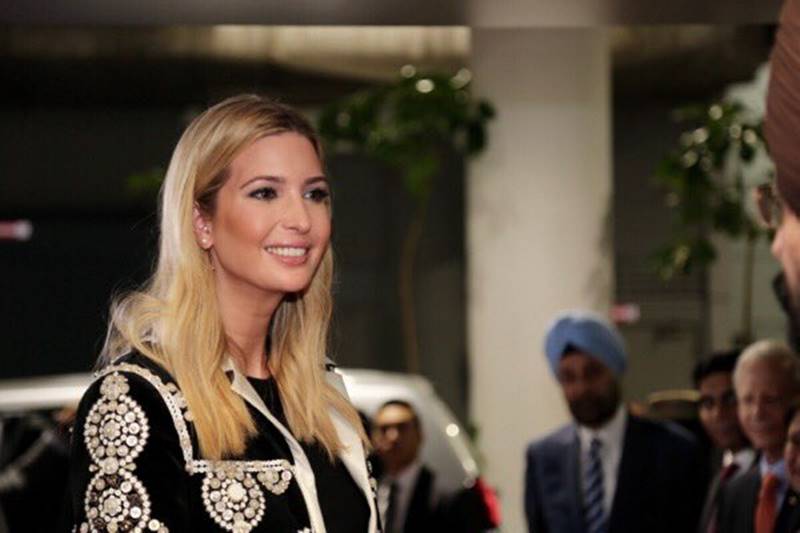 Coming to the reactions from people, one wrote, "Gross. And it peeks," other said, "Why do you think this is appropriate?"
"OMG, say you didn't do this with your kids?" someone chimed in. "Are you seriously so utterly tone deaf than to post a picture of boys looking up your dress?" one more remark.
The criticism continued about Ivanka Trump thinking it was fine for her kids to play under her dress. Her spelling of "peak" in "peek-a-boo" didn't go over well either. Several called out the misspelling and ripped Ivanka for her mistake; especially since she's highly educated.
Related Article: Padmavati Effect, Deepika Padukone To Skip The Global Entrepreneurship Summit To Be Attended By Ivanka Trump