Superstar Rajinikanth Surprises Fans In Virginia, Walks In During 'Kabali' Screening!
Right now, the Superstar Rajnikanth Fans are in Kabali fewer all over the world. Kabali, the most-awaited movie has been released on July 22nd. Rajnikanth has portrayed a gangster character and it perfectly suits him with the white beard and his style.
People usually wanted their favourite actors to meet but many of them won't get a chance to fulfil their dream. These days, meeting our favourite actors has become very simple as the celebrities are attending their movie screening midway and surprising the audience.
In the same way, Rajnikanth did the same. He stepped into a show of Kabali at Cinemark movie theatre in Fairfax, Virginia. It was one of the most beautiful moments for the audience in the theatre seeing Rajnikanth in front of them.
Superstar Rajnikanth In Virginia: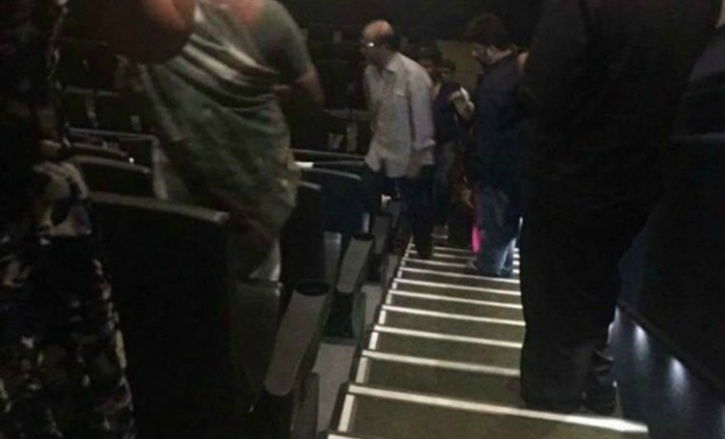 Everyone was shocked upon Rajnikanth's sudden entrance. The audience was not just fascinated to see their favourite superstar but they stood up and gave a long standing ovation too. His daughter Aishwarya R Dhanush was seen along with him. It is said that the mastermind behind this impromptu walk-in was Rajinikanth's daughter, who thought of this surprise.
We all know that Rajnikanth has fans all over the world, especially in the countries like Japan, Malaysia, etc. The film has been collecting high and breaking the records at International box-Offices since its release.
Also Watch: "Man Of Simplicity" Rajnikanth Going For A Walk In USA Is Going Viral