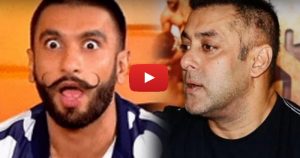 Salman Khan Wanted To Smash A Chair On Ranveer Singh For Dancing During Sultan's Screening
Salman Khan's most-awaited movie 'Sultan' has released on July 7th and running successfully in the theatres. Fan had waited so long for the movie with high expectation as Salman Khan previous movie disappointed them.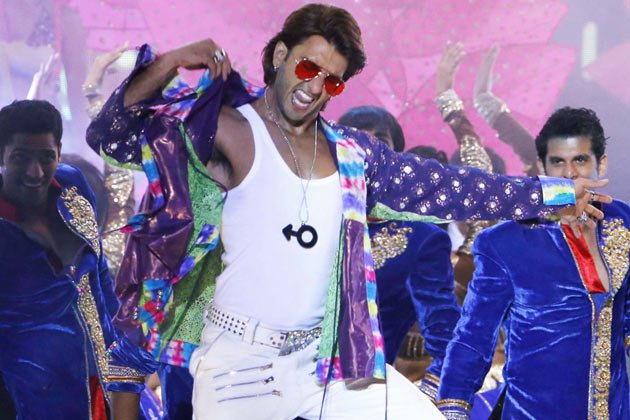 Bollywood hero Ranveer Singh is also one of the fans who were eagerly waiting for the Sultan movie to release. Upon the movie release, Ranveer Singh attended a theatre where he wanted to watch the movie with the fans. He was captured while dancing for the songs in front of the screen and the video has gone viral on social media.
Ranveer is a guy doing impromptu dances and breaks into in the middle of nothing. This is what his fans like in him. In the same way, Ranveer Singh stood up on the chair to dance and understandably, the whole audience started dancing with him. But 'Sultan' starrer Salman Khan reacted badly for Ranveer Singh's celebration as he was disturbing the audience while the movie is running.
Salman Khan Reaction To Ranveer Singh's Act:
"I WANTED TO BREAK A CHAIR ON HIS HEAD. WATCH THE FILM, DON'T DO STUNTS. THEY ARE NOT WATCHING SULTAN, HE IS MAKING PEOPLE WATCH HIM THERE. WE SHOULD CHARGE MONEY FROM HIM."
This is not the first time that Ranveer has gone out of his way to rejoice a movie by another actor or then promote somebody else's film. While Bang Bang released, Ranveer had sportingly done for Hrithik Roshan on the streets of Mumbai risking his own security.
We understand that he is passionate about people watching his movies, but this dance by Ranveer Singh doesn't warrant such a violent statement by Salman Khan. However, the movie has also broken many records in front of Box Office and still reaching many heights.