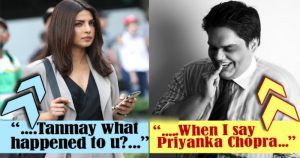 Tanmay Bhatt Gets A Fitting Reply From Priyanka Chopra When He Tried To Take A Dig On Her
Priyanka Chopra is one of the great actresses of B-Town. Nowadays, micro-blogging sites have become popular for the celebrities to reach the audience and fans and share their views on anything in the world.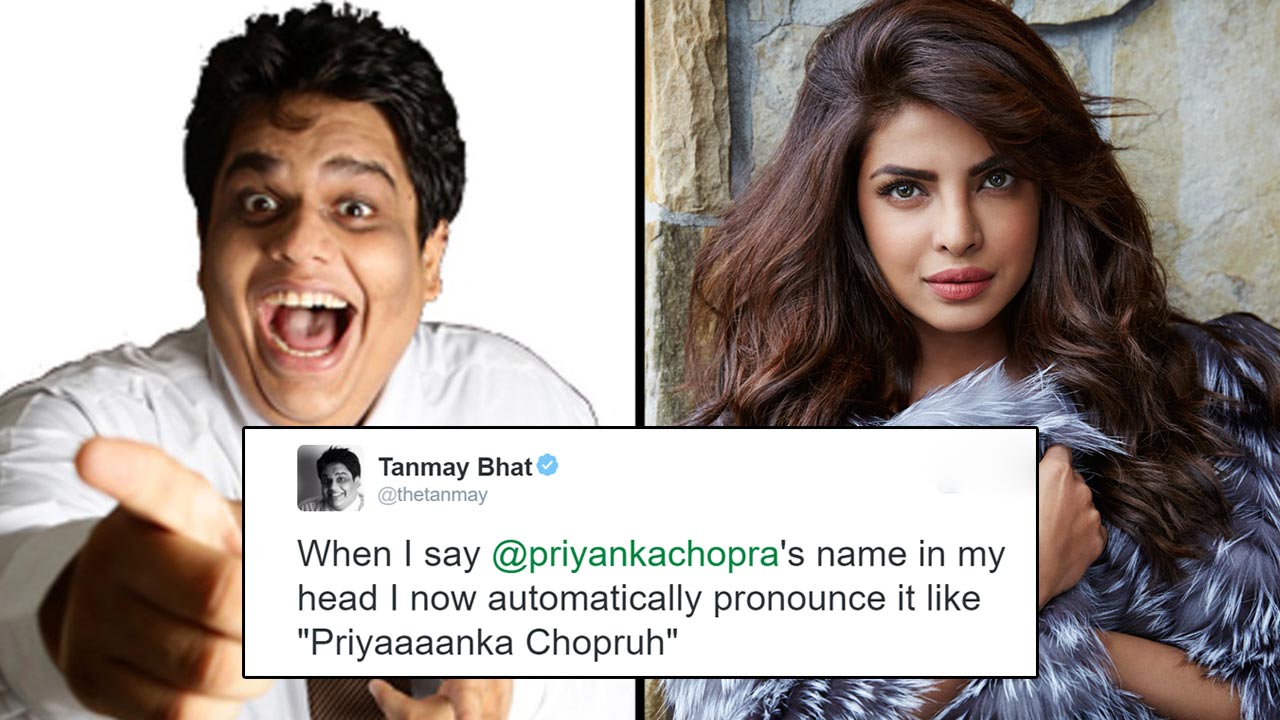 In the same way, Priyanka Chopra is also an active user of microblogging sites such as Twitter and Facebook, etc. Priyanka herself handles her Twitter account tactfully according to the situation.
Do you remember Tanmay Bhatt who was in the news for his controversial statements and video on Sachin Tendulkar and Lata Mangeshkar?
According to the latest news, Comedian Tanmay Bhatt took a dig on Priyanka on her globe-trotting ways. He is never shy of trolling celebrities.
When I say @priyankachopra's name in my head I now automatically pronounce it like "Priyaaaanka Chopruh"

— Tanmay Bhat (@thetanmay) July 27, 2016
He got a smart and witty reply from Priyanka.
I'm supposed to have the accent @thetanmay what happened to u? Lol https://t.co/xwu6a5KWhi

— PRIYANKA (@priyankachopra) July 27, 2016
This was taken in good humour by Tanmay Bhatt.
@priyankachopra hahahaha, slay! 😉

— Tanmay Bhat (@thetanmay) July 27, 2016
Soon Tanmay started receiving responses from the Twitterati against his dig on Priyanka.
@thetanmay
wo to theek hai,
ye batao,
wo Lata didi wala lafda finished ?

— Amer (@iamamer) July 27, 2016
@thetanmay @priyankachopra Is joke se utni hi badboo aa rahi hai jitne @kamaalrkhan ke munh khulte hi aati hai

— Belthazar (@Belthazar_) July 27, 2016
He then tried to defend himself.
PC fans, kyu mujhpe chadh rahe ho, it was meant to be a compliment what is wrong with some of you smh

— Tanmay Bhat (@thetanmay) July 27, 2016
Surprisingly, Priyanka herself came to rescue Tanmay Bhatt.
Guys it was a joke!! From me and him!! Comedy is the smartest form of entertainment!and @thetanmay has it down!xoxo https://t.co/aXDQhD5VhS

— PRIYANKA (@priyankachopra) July 27, 2016
Priyanka Chopra is currently shooting for her Hollywood Movie 'Baywatch'.