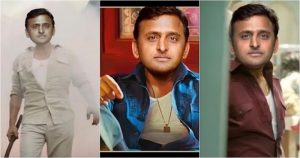 This Raees Trailer Featuring 'Akhilesh Yadav As Shahrukh Khan' & 'PM Modi As Nawazuddin' Is Bright And Accurate
The real drama is currently in high swing in Uttar Pradesh and Uttarakhand. As these two major states carry over most number of seats in Assembly, the elections here will play a major role in every possible way.
Uttar Pradesh currently has three main contestants fighting in this elections, one being the ruling Bharatiya Janata Party (BJP) and other one Samajwadi Party of Akhilesh Yadav. The fight is on heat as both the leaders are admired equally, the competition is quite tough and the results are however out of expectations.
Meanwhile, various fan made posters, videos were going popular on social media platforms. Putting aside every other video, this Raees spoof trailer featuring Akhilesh Yadav as Shahrukh Khan, Prime Minister Narendra Modi as Nawazuddin Siddiqui and Akhilesh's wife Dimple Yadav as Mahira Khan is quite amusing.
The sound editing and the compilation of the faces at the end is very precisely near to the present day political scenario.
Here's the video:
https://www.youtube.com/watch?v=mScvJGHona4