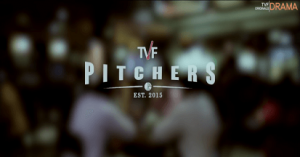 TVF Pitchers Makes into IMDb's Top 250 TV Shows of All Time Ranking at #92
Indian comedy and drama series, TVF Pitchers has made its was way into the top 250 TV shows  earmarking its ranking 92 place. This highly reviewed comedy drama, TVF Pitchers  web series reminds a YouTuber or TV soap opera enthusiast with the another highly acclaimed TV show HBO's Silicon Valley TV series.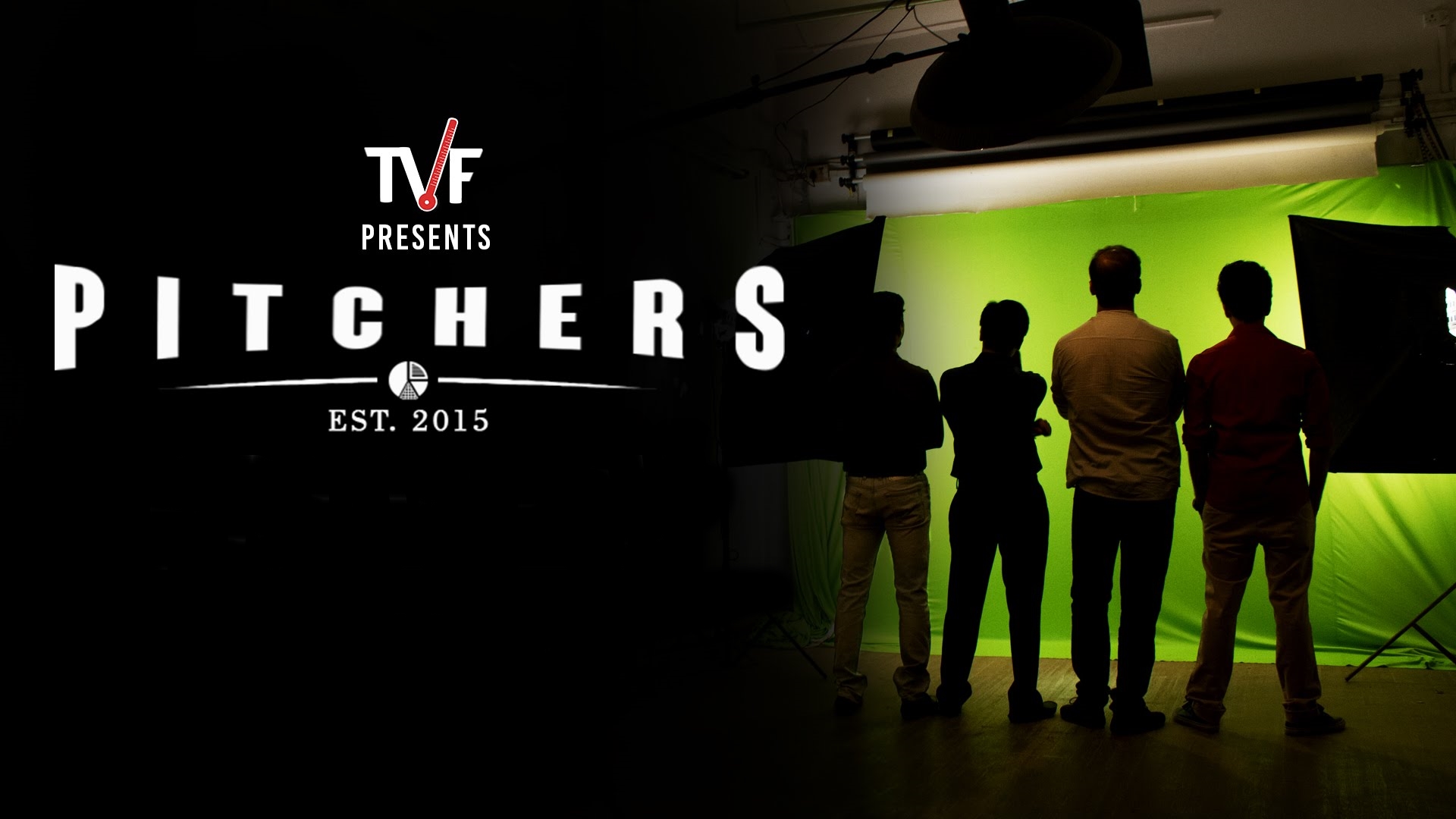 IMDB's Top 250 TV Shows Lists TVF Pitchers Web Series at #92
Pitchers web series of TVF brings out the live exemplum of Indian corporate market which is witnessing the rise of startups and the struggles of being behind their emergence. The Viral Fever (TVF) videos Pitchers web series boast about four young entrepreneurs who are contriving to Indian corporate market.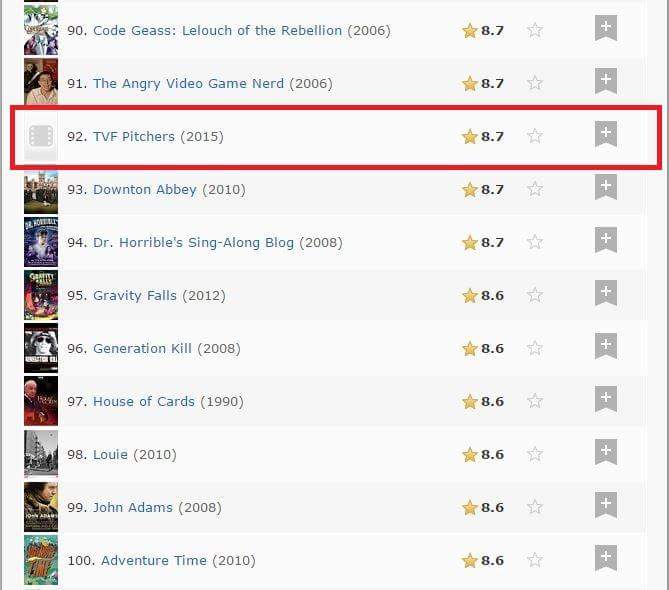 After getting effective response from the viewers with the web series 'Permanent Roommates' in October 2014, TVF has come up with 'Pitchers' web series which would web casted with 5 series spanning about 40 minutes long. TVF Pitchers web series has been earning  is emerging coming forth as one of the most watched web series in India winning the hearts of millions across the nation and globe.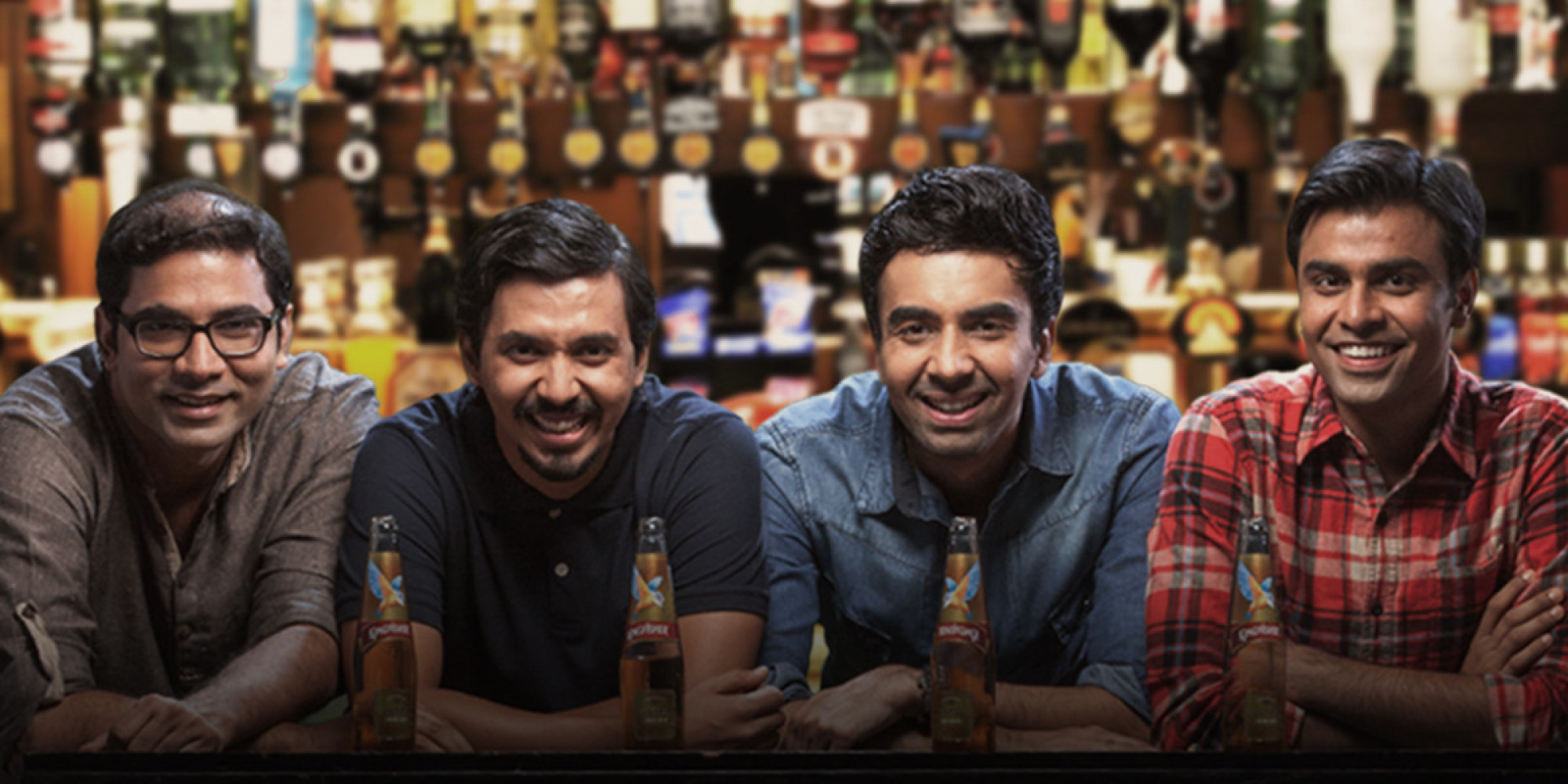 In a recent study carried out it was disclosed that TVF Pitchers is one of the most watched web series ascending and has ranked at 92 in IMDb TOP 250 TV shows of all time with meta score 8.7/10 as the favorite show of youngsters across India. TVF Pitchers web series is the only show accomplish this rare feat of getting listed in Top TOP 250 TV shows of IMDb.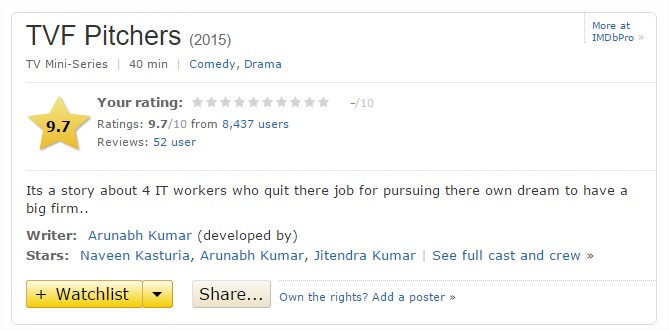 Amused viewers and followers of TVF Pitchers web series reviewed the first episode with over 1 million reviews. This makes Pitchers web series of TVF to be the only Indian show get listed in all top 250 tv shows of all time of IMDb. Stay updated with entertain alerts by bookmarking us (press Ctrl+D) in your web browser for easy navigation.