SS Rajamouli was suprised by Tamannah's Performance
When there are projects like Magadheera and Baahubali, the responsibility  gets bigger because such period films need to get every thing perfect for it to become authentic . SS Rajamouli always strive hard to attain perfection from his artists and even technicians. This is the reason for his success.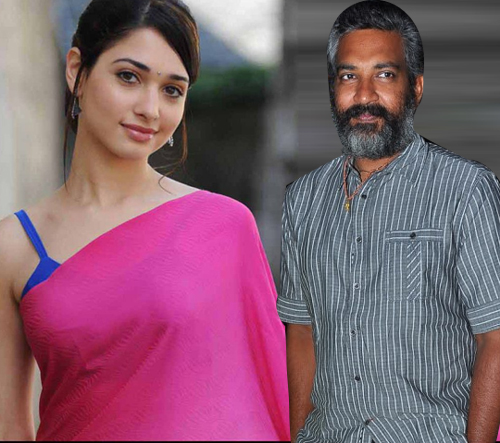 The sources in Baahubali unit says  that there are times when Rajamouli shoot the same scene in 10-15 times  to get perfection  in the scene. He will not compromise,who ever be the actor performing that scene.Rajamouli even made Prabhas and Rana to act more and more times to get perfection. But the new entrant in to the project, Tamannah had surprised the director as well as the entire movie unit. While her fellowmates take a minimum of 8-10 takes for almost every scene, the Milky beauty at most take 2 takes for a shot.Tamanna's terrific performance is speeding the film towards completion.
This film is the costliest film ever made in Tollywood history.It is going to be released in two parts . The first part of the film is expected to hit the screens in the summer of 2015.