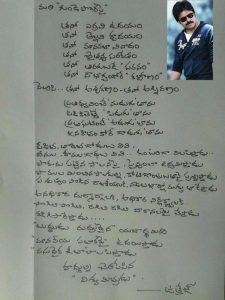 Uttej's letter to Pawan Kalyan!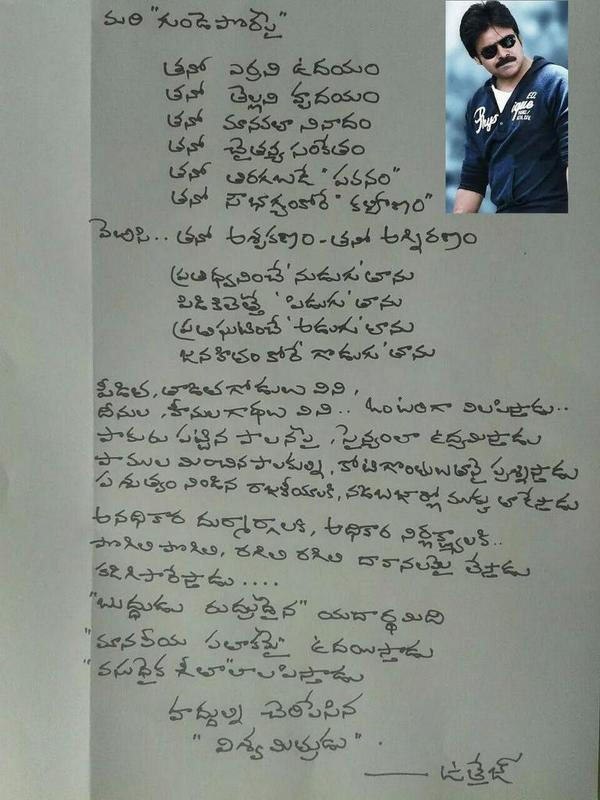 Comedian-cum-Writer Uttej has written a special poem on the eve of Pawan Kalyan's birthday. He addressed the actor-turned-politician as 'Vishwa Mithrudu' for his services to the society.
Very less people who responded for social causes, many of the times he responded, now he written a poetic letter to Pawan Kalyan.

Notably, Uttej even wrote a poem on Chiranjeevi's birthday to show how much he admires Megastar.