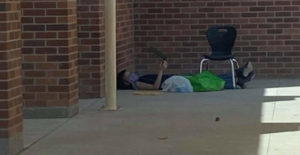 9-Year-Old Boy Walks To Closed School Every Day So He Could Use WiFi As They Do Not Have Internet At Their House
Dedication to exceed.
A 9-year-old boy was forced to walk to their closed school on a daily basis so he could use the school's WiFi due to the fact that they do not have internet at their house.
He did this amidst the coronavirus pandemic.
The boy used to go to a school in Roswell, New Mexico, but it was closed and they were told to join online classes.
That was not a problem for most of the kids, who probably had a computer and internet at their house, but Jonathon Endecott, a 9-year-old boy, was not one of them.
His family could not afford to pay for internet services since Angel, the mother of the boy, lost one of her jobs during the pandemic.
Because he had to take part of the classes, his mother told him to go to his school so he could access the wifi there.
The school is located a field away from the house of the family.
During an interview with CNN, Angel, the mother, said that her son had no problem with the solution that she had offered.
Angel said:
He was like, 'Yeah, I need to be back on the school property, and I could be like a normal kid again'. Him just being outside of the building gives him that, 'Hey, I'm at school' feeling even though he's not around other classmates or teachers.
Jonathan walks to school every day so he could use the internet there and take part in the online classes.
Angel said that she and her husband were happy to let Jonathan go to school in times like these because education is also important.
Staff members of the school, the principal, the secretary, and the teacher would come outside the school in order to check up if he is doing fine.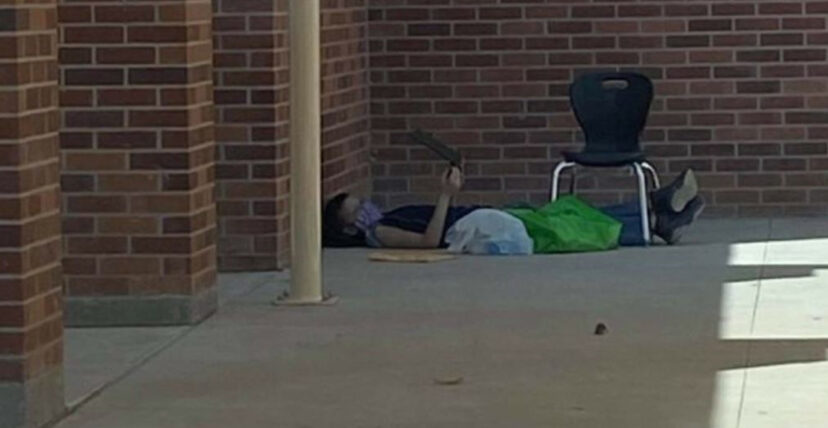 The young boy said he is happy because the internet allows him to talk with his friends and classmates.
The 9-year-old boy says his favorite subject is Science.
A teacher at the school said that she was heartbroken after seeing Jonathan outside the school amidst all the things that are going around.
She shared the picture of Jonathan with a friend on social media.
The post went viral very fast.
What are your thoughts on the dedication of the kid? Let us know what you think about it by leaving a comment in the comments section below!