Botched Eye Surgery Case: Haryana Orders Probe As 16 Affected, Surgeon Booked
Haryana, Ambala: The police have registered a case against Dr Charanjit Singh of 'Sarvkalyan Eye and Charitable Hospital' for alleged medical negligence in the botched eye surgery case. As many as 15 patients had to be admitted at Chandigarh's PGIMER (Post Graduate Institute of Medical Education and Research) last week as they suffered eye infection after cataract removal surgery at the Ambala cantonment's congested Mahesh Nagar locality on November 24.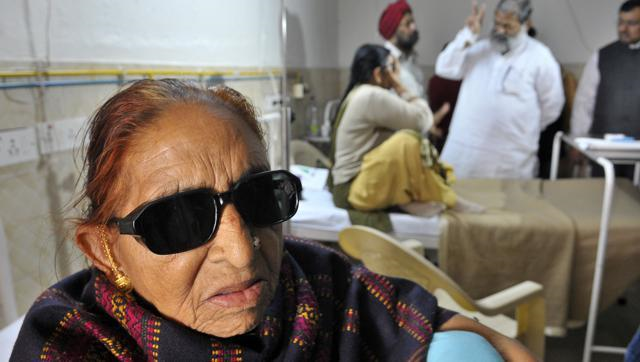 Dr Charanjit had charged Rs 6,000 to Rs 10,000 from each of the patients. Botched eye surgeries case got into government's notice. Strongly reacting on the case, Haryana Chief Minister Manohar Lal Khattar has set up a three-member panel that will look into the case. Strict action would be taken against those found guilty, he said.
Dr VK Gupta, a civil surgeon in Ambala has filed the case at Mahesh Nagar police station where the police have registered the case under Sections 269 (negligent act likely to spread infection of disease dangerous to life) and 337 (causing hurt by act endangering life) of the Indian Penal Code. However, the accused Dr Charanjit who conducted the surgeries has not been arrested yet.
According to the police sources, a large stock of post-surgery eye drops, past their expiry date, were found at the hospital. Dr Vinod Gupta said, "A few expired eye drops were seized from the hospital to be sent to the state laboratory for tests. Samples were collected from the operation theatre and these would be examined in the district laboratory. "In addition, Gupta alleged that Charanjit and his team did not have the permission to hold charitable eye camp and unhygienic conditions and careless attitude of the management is definitely a punishable affair.
While 14 patients were brought to PGIMER's advanced eye care centre (AEC) on November 26 after they complained of irritation and blurred vision, one of them was admitted on November 27. Meanwhile, a team of doctors led by Dr Praveen Sethi, Director (Health Services) reached here today to inquire into the botched surgeries.