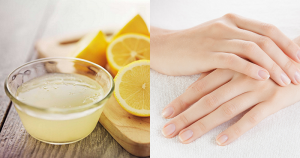 How To Get Smooth Fairer Hands In 5 Min With Home Made Remedies [Video]
Beautiful & delicate hands are as important as our face. The hands skin gets Wrinkled when they expose to the sun or by using harsh soaps and detergents. Continuous ignorance, excessive dryness & poor skin care routines are also some common causes behind dark hands. See visible improvements in the smoothness and color of your hands in just 5 minutes with these 2 intensive natural skin care remedies.
>>> Harmful Use Of Steroid Lotions & Creams In India Is Out Of Control <<<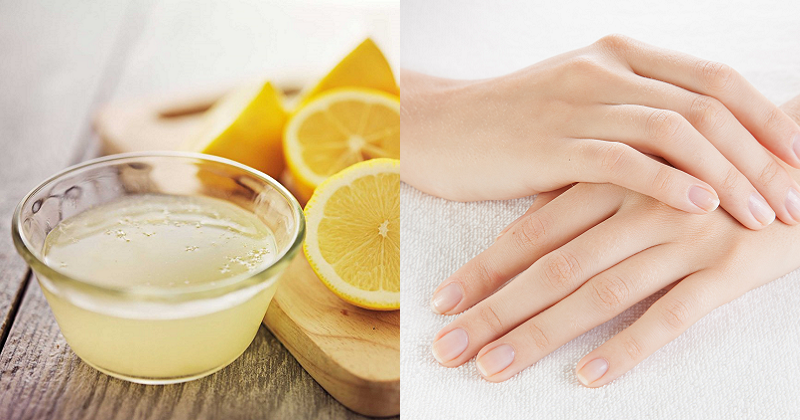 #1. Coconut Oil & Salt
Ingredients
Coconut Oil few drops
Salt 1 teaspoon
Instructions
Take 1 teaspoon of salt on your hand
Add few drops of coconut oil in it.
Mix it well and Rub your hands with this paste
Massage for at least 2 minutes
Take a bowl of warm water and dip your hands in it.
After 1 minute wipe your hands with soft towel.
#2. Lemon and Glycerin
Ingredients
Instructions
Use about a tablespoonful of lemon juice and glycerin
Mix them all together & Apply the solution on your hands.
Rinse off the solution
Learn the procedure here:
These remedies deep cleanse, exfoliates dull layers of tanned, rough and dead skin cells and eliminates discolored and pigmented hands and gives you an even colored smooth skin. These are super easy and using it regularly for a week can result in extremely soft, fairer and smooth hands.
>>> 5 Natural Anti-Cancer Foods to Stay Healthy <<<
>>> Juice Which Prevents Cancer, Gastritis & Lowers Blood Pressure <<<