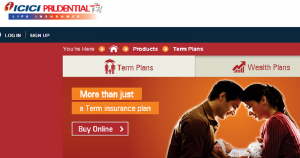 Term Plans That Cover Your Health – Get The Power Of 2 In 1
Humans are social animals that are bounded by the love, affection and care of the family. Even during hard times, the darkest times of your life, you live for your loved ones; you thrive for the safety and the security of your family. However, security is not limited to physical protection only; security has one more significant aspect- "financial security," to ensure that even in your absence, your family is financially strong and can handle any harsh situation easily.
However, have you ever wondered how your family would survive if you become incapacitated to earn your livings due to some critical illness? On top of that, you have to incur heavy medical expenses also. Here comes the term insurance plan with critical illness benefit. The policy offers dual coverage, wherein you'll get a lump-sum if you're diagnosed with any of the critical illnesses as mentioned in the policy document.
Further, the policy continues to cover your life and works like a simple term insurance plan,i.e., offers sum assured to your family in case of your sudden demise. For instance, ICICI Prudential's iProtect Smart not only covers your life but also givescoverage against 34 critical ailments. The critical illness benefit is payable on first occurrence of any of the covered ailments. Afterwards, the policy will continue with death benefits only.
Why invest in Term insurance plan that covers Health:
When a sudden critical illness strikes you, you have to face the double financial burden, i.e.
High treatment cost of critical illness
Loss of income due to inability to work during the treatment time.
Let's understand it with an example.
Sheetal is a software engineer. At the age of 32, she was diagnosed with cancer, which needed to be operated upon. Due to the high medical cost, she had to spend all her savings in the treatment. However, if Sheetal had bought a term plan with critical illness benefit, the plan would have helped her get a lump sum amount for her treatment when she needed the money most. Not only this, while she would have been paid an amount that covered her operation, the rest of her term insurance plan would have continued. This would have made sure that while she was covered for life; she also received a lump sum amount to treat her critical medical condition.
How does a term plan that offers health benefit work?
Mainly, it offers two types of coverage:
Critical illness benefit: It is paid out on detection of any of the critical illnesses mentioned in the policy document, such as cancer, heart attack, chronic lung disease, and brain surgery. Every insurer has its own list of critical illness for which benefits can be claimed. In case of a critical illness, a portion of the sum assured is paid out. However, the life cover still remains in force for the entire term.
Life cover: A term insurance plan offers coverage for a fixed period against certain payment of premiums. During the fixed period, if the insured dies, the death benefit is given to the beneficiary.
Term insurance plans with critical illness benefits offer dual coverage under the same umbrella. A prudent investor should always research online as it is more convenient and fast way to buy the policy than the offline mode.