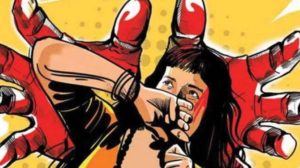 61-Year-Old Man Arrested For Raping 6-Year-Old Girl In Mumbai
The Mumbai Police have arrested a 61-year-old grocer for sexually assaulting and raping a 6-year-old girl in the Kurla region.
Investigations revealed that the grocer took the girl inside his shop on the pretext of giving her chocolate and ended up raping and sexually assaulting her.
The police believe the rape happened between December 1 and December 3, 2019.
According to the Mumbai Police, the girl lived in his locality and was being closely watched by the grocer as she played with her friends in their area.
According to the police, the grocer offered the 6-year-old chocolate and asked her to come inside his shop.
The 61-year-old man then pulled down the shutter of his shop and raped the girl.
Preliminary investigations revealed that the grocer threatened to kill the girl if she raised an alarm or told anyone about the incident.
The police were informed about the incident on the evening of Tuesday after the girl told her mother about what happened.
The mother realized that something was wrong with her daughter, and when she asked what happened, the girl broke down.
The mother rushed to the police station and informed them about the incident.
The police registered a case against the grocer under relevant sections of the Indian Penal Code and the Protection of Children from Sexual Offences Act.
The police dispatched 2 teams to the shop and the house of the 61-year-old man.
The police arrested him inside his house in the early hours of December 4, 2019.
An official investigation about the incident has been launched.
Authorities did not reveal the name of the 61-year-old man.