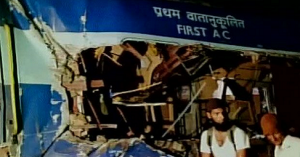 Karnataka Congress MLA Among 5 Dead in Bangalore-Nanded Express accident
The driver of a granite-laden truck lost control and hit a coach of Bangalore-Nanded Express at a level crossing in Anantpur district early on Monday morning. Six people including a Karnataka MLA Venkatesh Nayak and the driver of the truck were killed. Around 25 people are said to have been injured in the accident, which occurred at around 2.25 AM at Madakasira, more than 450 km from capital Hyderabad. Four coaches (B-1, H1, S-1 and S-2) were also derailed in the mishap.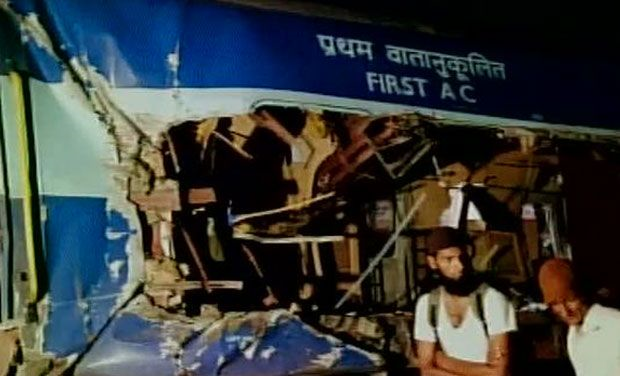 Bangalore-Nanded Express collides with lorry, 6 dead:
The Anantapur superintendent of Police, S.V. Rajasekhar Babu said that the brakes of the truck carrying the granite boulder, weighing several tonnes, had failed leading it to ram into the S1 coach of the Bangalore – Nanded express. "The boulder got deposited onto the S1 coach which has been the most damaged and accounted for all deaths until now except one, the truck's cleaner," he added.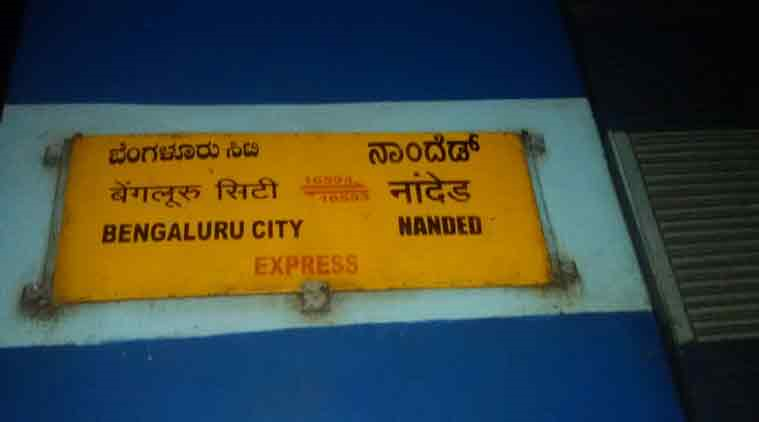 Railway Minister Suresh Prabhu Tweeted:
Unfortunate accident.Loaded truck hit train.Condolences to families.Immediate medical relief sent.Injured treated.Ordered GM etc to rush

— Suresh Prabhu (@sureshpprabhu) August 24, 2015
Ex gratia will be given to affected injured and dead. — Suresh Prabhu (@sureshpprabhu) August 24, 2015
The AC bogie was crushed and three sleeper coaches of the train derailed in the incident. The driver of the lorry and its cleaner died in the tragedy, the senior police official said.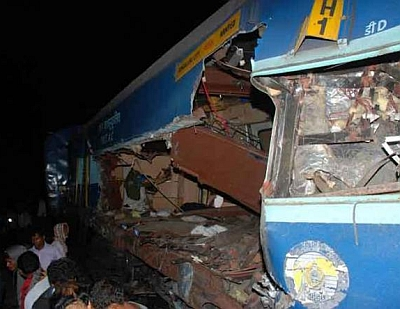 Sayyad Ahmed, a railway technician from Karnataka, Pulla Rao, a farmer from Richard district of Karnataka, VST Raju, general manager of a private company in Bangalore are among 6 died.
Helpline numbers:
Bangalore Railway station: 08022354108, 0731666751, 08022156553
Accident site: 09701374062, 09493548005, 09448090399, 00873763945549
Meanwhile, several trains – Rajdhani express, Bidar express and Sholapur express – have been stopped in their tracks and various places in the district while several others are being diverted through Pakala line from Guntakal junction. This is the second major mishap involving the Bangalore -Nanded express in two years. In December 2013, a fire caused due to short circuit killed 26 people in the B1 compartment while the train was passing by Puttparthi in Anantapur district.