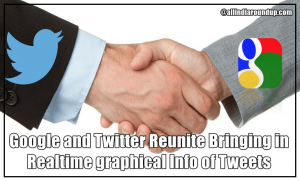 Google Twitter Deal Goes Live Bringing Back Tweets in Prominent Placement of Web Search Results
Search engine giant Google is back with the Twitter Tweets in the web search results. Both the giants of the current digital arena Twitter and Google realized the need of each other at last. In the recent times, Google and Twitter signed a MoU deal between them so as to bring back the popular and current Tweets in the web search results. Both Google and Twitter had a mutual deal of showing Twitter tweets in the web search engine results while it ended up in the year.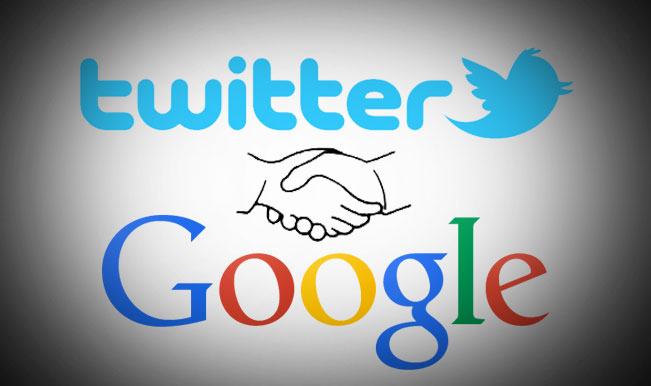 Google-Twitter Reunites Bringing Back Past Partnership Glory to Web Search Results
Perhaps both the online giants have realized the need of each other at last which made them to reunite and renew their deal again after 4 years bring back effective trending searches for the users of both. Renewal of Google and Twitter results would be able making the web search result of Google more effective with the real-time results in its search queries and Twitter would be able to boost engagement of users after a period of sluggish user growth which has weighed on its stock price.
Twitter vice president Jana Messerschmidt said, "We're excited to team up with Google to bring Twitter's unique, real-time content to Google's search results. The deal will start with search results within the Google app and mobile Web, with a desktop version coming and the feature is due to reach more countries "in the coming months." She further stated in a blog post as "For example, if you're interested in hearing more from Taylor Swift, a quick search on Google will pull up her most recent tweets. Or, if you're a TV buff, a search for #Madmen will bring up the most relevant news and Tweets about Sunday's series finale."
Google and Twitter both has the very alike deal with in them in 2009 while the tweets started disappearing from Google web search results in 2011. Google product manager Ardan Arac shared his inner views of the current deal in a blog post that "It's a great way to get real-time info when something is happening. And it's another way for organizations and people on Twitter to reach a global audience at the most relevant moments."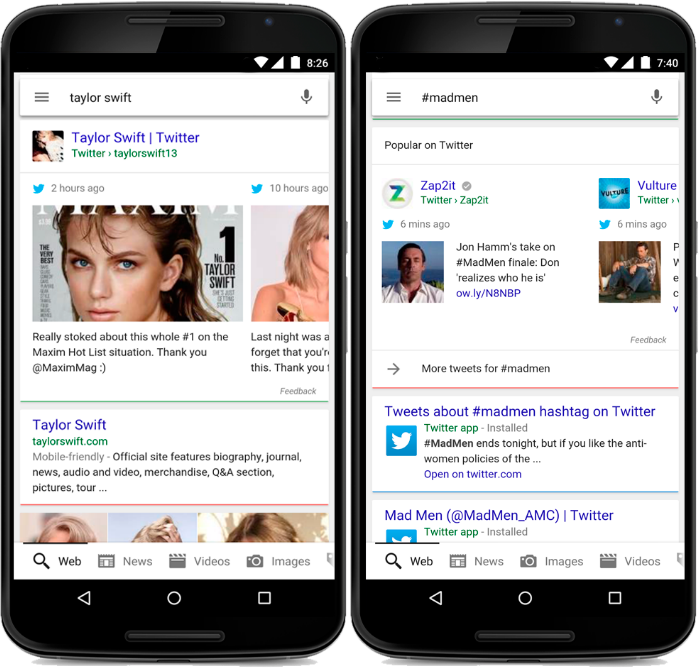 One of the competitor of Google, Microsoft Bing search engines too has a likewise function of integrating Twitter messages. Tech experts around the world opined that though the current feature of real-time graphical display info of tweets may give Twitter more traffic, if not revenue. This isn't the first time tweets coming into Google web search while it is the first the time since the last formal deal ended. Tweets have been displayed in the Google web search since the last deal, although the renewal of the past deal is going to bring back the Tweets in the web search with more of (that) and with deeper integration. Stay tuned with us for more info and bookmark us by pressing Ctrl+D for easy navigation.