This 12-Year-Old Indian Origin Girl Scored More Than Einstein And Hawking In IQ Test
Meet Lydia Sebastian, a 12-year-old Indian-origin girl from Langham, who has already achieved something that hardly one percent of the people in the world can get. She has scored the highest possible score of 162 in the famous Mensa IQ test and has beaten the scores of geniuses like Einstein and Hawking. She has joined the one per cent of all entrants to attain the highest mark in the Cattell III B paper supervised by Mensa, the society for people with high IQs.
Lydia completed the paper with minutes to spare at the sitting at Birkbeck College, London during her school holidays. This is the highest score possible in the test. With this achievement, Lydia has beaten geniuses like Einstein and Hawking who had scored 160 points.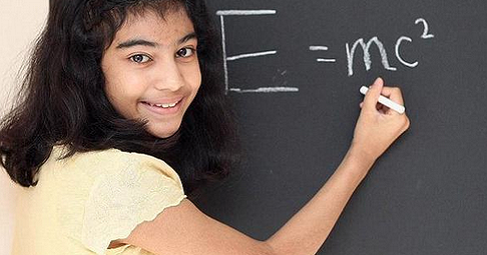 Girl Of Indian Origin Smarter Than Albert Einstein And Stephen Hawking Because Of Her High IQ:
She said that, she was really nervous at first but once she started, it was much easier than she expected it to be and then she relaxed, adding "I gave it my best shot." A student of Colchester County High School, Lydia took a year to prepare for the test and called it "easy".
Born to Arun, a radiologist at Colchester General Hospital, and mother Erika Kottiath, who is an associate director at Barclays Bank, Lydia started reading books when she was just a few years old.
Her score has put her in the top one percent of people with such high IQs. She is now applying for Mensa membership, which is restricted to only those people whose IQ test scores are within the top 2% of all the tests.