PM Modi To Launch First National Handloom Day On August 7 At Chennai
There are 43 lakh persons who are engaged in handloom weaving and allied activities in India according to Handloom Census of 2009-10. To support Handloom weavers and its affiliated workers.The Union Government on 31 July 2015 has decided to announce every year 7th August as National Handloom Day beginning from the year 2015 all over the country. The first National Handloom Day launch event will be held in the Centenary hall of Madras University, Chennai by the honourable Prime Minister  Narendra Modi, said Minister of State for Textiles Santosh Gangwar at a press conference.
The Union Government has planned to declare this (7th August) auspicious day as "National Handloom Day" because of its importance in the India's history. In the year 1905, on 7th August Swadeshi Movement was started in the Calcutta Town hall. The movement was a revolt for the improvement of domestic products and production processes. This programm will also unveil the best 'India Handloom' brand for better market positioning of quality products in the domestic and international markets.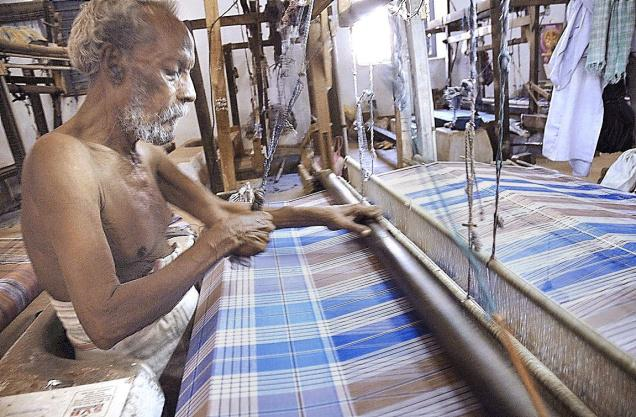 India will celebrate National Handloom Day on 7th August:
Earlier, a tie-up was made with Flipkart, an e-retail company to market handloom products online was not been very successful as customers hesitated to pay huge amounts of money online for high value items without any quality assurance. "Since Indian Handloom brand will assure high quality, consumers can buy high-end products with confidence,Products of registered weavers  will also be available online" he added Textile Ministry's.
A Textile Committee will decide the quality of the handloom products depending upon on the application, after that committee will give a registration certificate to the person if he/she meets the criteria. If there is any violation of the terms and conditions committee will cancel the registration".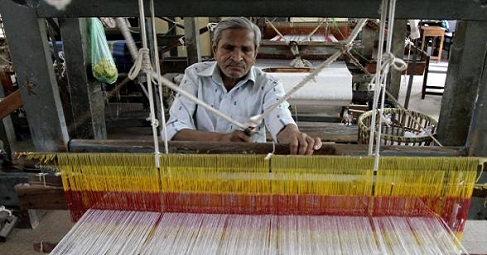 Prime minister Narendra modi, on the occasion of Sant Kabir Awards and National Awards for the years 2012, 2013 and 2014 will be awarded. The new best India Handloom brand for better market positioning of quality handloom products would be launched. On the occasion of National Handloom day an exhibition showcasing of the handloom products with better quality and master creations of the awardees will also be inaugurated by the Prime Minister in the adjacent senate building of Madras University, Chennai.